An Australian expeditioner has been medicinally cleared from Antarctica following a five-day mission including boats, helicopters and planes.
Australia, China and the US teamed up in endeavors to bring the patient back home.
The Australian Antarctic Division (AAD) hailed the "remarkable achievement" of an activity it depicted as "mind boggling and testing".
Subtleties of the patient's condition were not unveiled.
Authorities said it was not identified with Covid.
The expeditioner was at Australia's Davis research station in east Antarctica when the mission started.
The AAD said that "luckily for the activity" a Chinese icebreaker ended up cruising by. It dispatched its helicopters to move a group of Australians to a site some 40km (25 miles) inland, with the goal that they could construct a ski-route for a US airplane to arrive on and get the patient.
Then, the US ski-prepared Basler airplane flew 2,200km from the US McMurdo research station to Australia's Wilkins Aerodrome to get an Australian specialist.
Antarctic spot names perceive 'present day adventurers'
Antarctic fine art remembers island's dim past
Covid spreads to Antarctica
It at that point traveled to the ski-route close to Davis, where it got the patient and gotten back to Wilkins Aerodrome.
An Australian Airbus A319 moved the patient back to the Australian city of Hobart on Christmas Eve.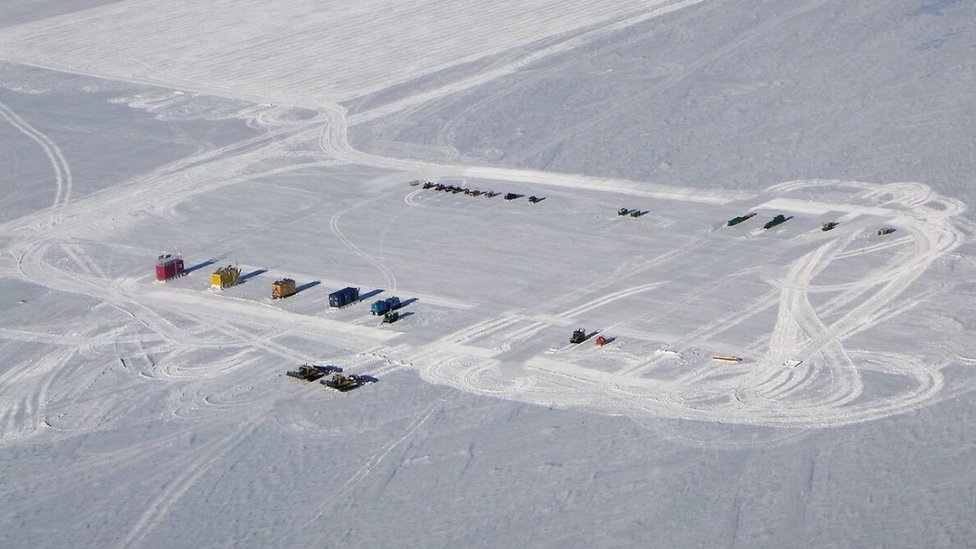 Elevated perspective on foundation at ski-route close to Davis research station
The AAD said the multi-nation joint effort was fundamental, as Australia doesn't presently have little ski-prepared intracontinental airplane in Antarctica.
"Antarctica truly unites countries to help each other in our activities," said AAD chief Kim Ellis.
"We've been doing these medevacs for quite a while, yet this specific activity was in the absolute best soul of that worldwide participation."