A young person has been accused of homicide following the demise of a man in what police portrayed as a huge battle.
Amir Shafique, 22, passed on after the battle in Lembrook Walk, near Edinburgh Playing Fields in Aylesbury, Buckinghamshire, on 28 October.
A 17-year-old kid from Birmingham, who can't be named, is the eighth individual to be accused of his homicide and will show up at Oxford Magistrates' Court.
Ten others captured regarding the demise have been bailed.
Police at scene
Nasim Khan, 23, Mohammed Humzah Wasim, 19, Charlie Irwin, 21, and Bradley Shoult, 20, all from Aylesbury, Ishmael Shah, 22, and Hamza Mousa, 20, both from Birmingham, and Bertie Turvey, 21, of no fixed residence, have recently been accused of homicide and remanded in authority.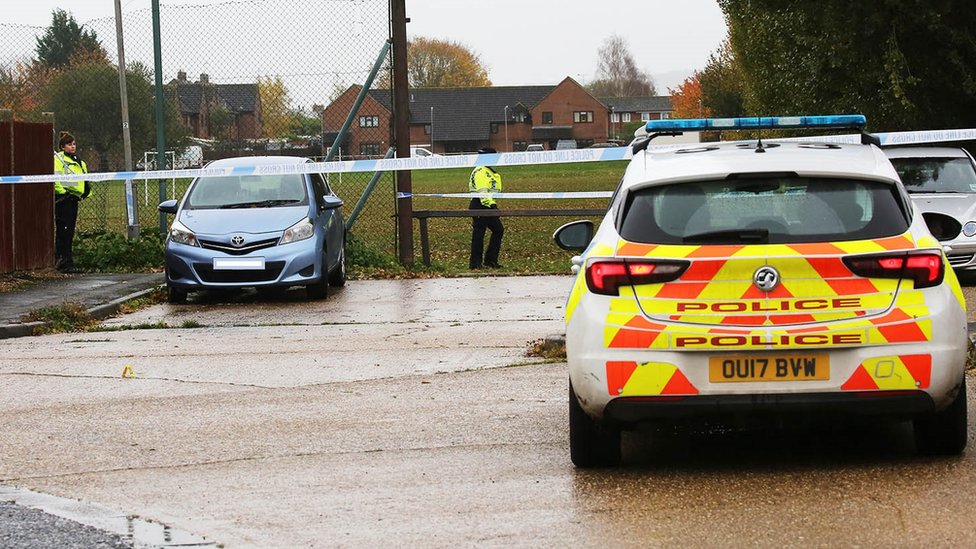 An aggregate of 10 others have been delivered on bail while examinations proceed.
Afzaal Hussain, a companion of Mr Shafique, who prior delivered an accolade for him, said "his flight has left so numerous grief stricken and our lives will never go back".