A man who passed on after a "huge battle" close to a town park has been named by police.
Thames Valley Police said the group of Amir Shafique, 22, from Aylesbury were being upheld by exceptionally prepared officials.
He passed on following an occurrence near Edinburgh Playing Fields in Lembrook Walk, on Wednesday.
Two men from the Buckinghamshire town are expected in court accused of Mr Shafique's homicide.
Nasim Khan, 23, of Radnor End, and Mohammed Humzah Wasim, 19, of Thrasher Road, showed up before officers at High Wycombe on Monday and their case was focused on Reading Crown Court.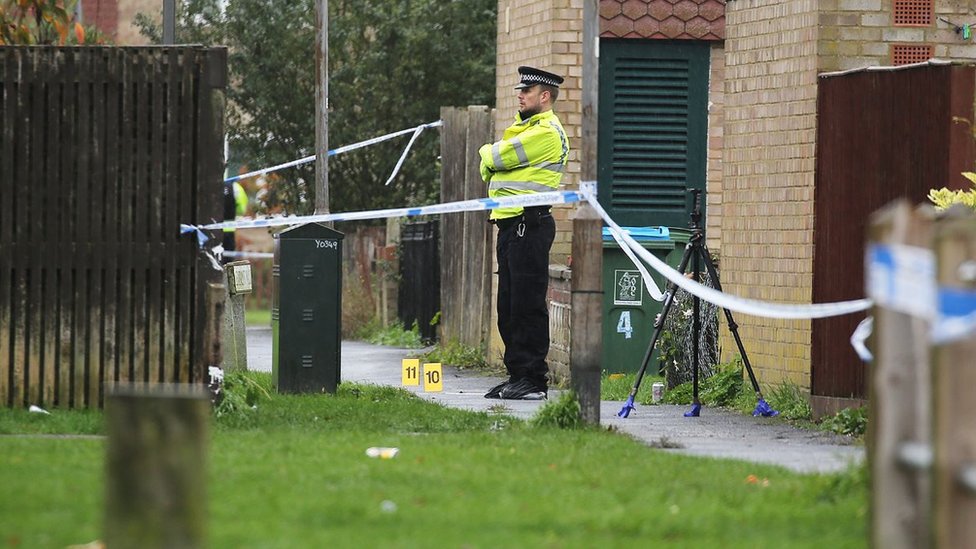 The scene in Aylesbury
The aftereffects of a posthumous assessment, led on Friday, were "awaiting additional average sentiment", police said.
A second individual who was harmed has been released from medical clinic.
Seven other men, all from Aylesbury, captured regarding the occurrence, have been delivered on contingent police bail.