A NHS emergency clinic where a lady seeped to death in labor has been given an "earnest" cutoff time to guard patients at its maternity unit.
A letter seen by the BBC uncovers the Care Quality Commission (CQC) discovered perilous staffing levels at the unit at Basildon Hospital all through August.
The CQC said the trust that runs it had until next Monday to actualize suitable measures.
The trust said it had a "strong improvement plan set up".
The seven-page archive, sent by the CQC on 7 October, puts the Mid and South Essex NHS Foundation Trust on notice that it needs to "actualize a powerful administration framework", among different measures.
Ramifications for missing the cutoff time were not expressed, however the CQC said it was utilizing its forces under the Health and Social Care Act to force conditions on the trust's enrollment.
The Act permits the CQC to incidentally close wellbeing administrations.
Passings at Essex psychological wellness unit to be tested
Covid nurture leaves Southend clinic following 75 days
Harlow clinic had 'overpowering interest' for care
The letter portrayed how controllers returned on 18 September and found the trust had still not managed genuine failings it had been cautioned about in August, following a visit provoked by an informant.
It featured that it didn't acknowledge that a portion of the issues had been tended to, in spite of affirmations from the trust that they had been.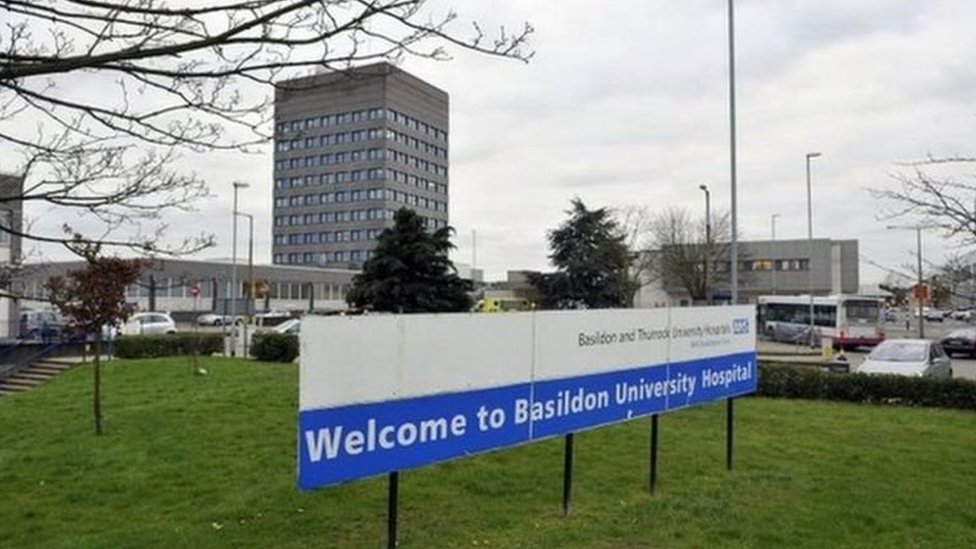 Medical clinic building
maternity care in spite of rehashed admonitions
presentational dim line
Discoveries from the most recent assessment included:
Just four movements during the time of August had safe staffing levels
The CQC was told 20 birthing assistants had been enlisted, yet ensuing reports put together by the trust didn't uphold this
Required security gatherings during shift handovers didn't assume take position
Episodes influencing tolerant security were improperly ordered, remembering one for which a lady who lost in excess of a liter of blood was reviewed "no mischief"
Children were moved to concentrated consideration, yet evaluated as "low" or "no mischief"
Conflicting direction to staff on distinguishing the danger of baby blues drain.
presentational dark line
A CQC visit in June discovered failings in six genuine cases and appraised the maternity unit deficient.
Its August report said exercises had not been gotten the hang of following the demise of Gabriela Pintilie in February 2019.
The Essex coroner said there had been postponements, disarray and an absence of authority after Ms Pintilie, 36, lost six liters of blood while bringing forth her little girl.
presentational dim line
'Not tuned in to'
Stela Ernu, from South Ockendon, was over 41 weeks pregnant when she was disclosed to her child kid's heart was done thumping.
She said had been to Basildon Hospital twice on 12 and 13 March 2019 however "was not tuned in to" when she said there was something incorrectly and was sent home on the two events.
At the point when she restored a third time, on 14 March, she was given the overwhelming news.
She said there "were not words" to portray how the family felt, and said there were "bounty" of staff individuals who might have made a difference.
"Each time I went in there, there were a lot of rooms unfilled… it's a senseless reason for them to state they've been excessively occupied. They're simply not managing their responsibilities appropriately," she said.
The emergency clinic said a full examination was done considering Mrs Ernu's case and staff met with the family to share the discoveries.
It said the entirety of the proposals from the examination had been executed.
presentational dark line
The CQC said in an assertion it was currently taking "activity to ensure the government assistance of individuals utilizing the administration".
Clare Panniker, CEO for Mid and South Essex NHS Foundation Trust, said it had "made a move following [the CQC's] starting criticism to improve our administrations".
"We have a powerful improvement plan set up, and keep on working intimately with the CQC and our controllers as we roll out the vital improvements and are focused on improving the nature of maternity care," she said.
Stephanie Prior, a specialist for families who have lost friends and family and children at the unit, said "these words should have been actioned into a secure, safe workplace for patients and staff".
The CQC letter said the trust had until 16:00 on 9 November to actualize the suggested changes.