A great many nonconformists have walked through Brighton in solidarity with the Black Lives Matter development around the world.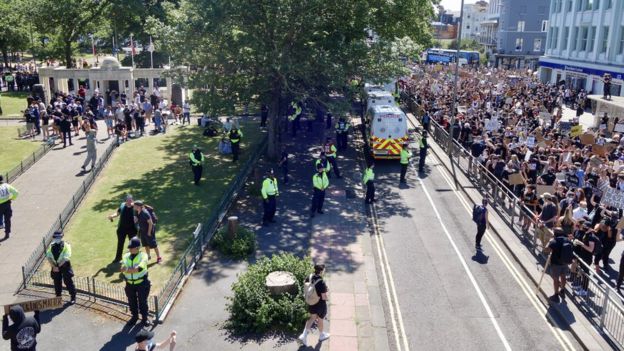 Shaping a mile-long queue along the seafront, activists holding signs organized a quiet dissent on Saturday evening.
At that point, following a couple of moments of commendation, the dissidents walked into the city.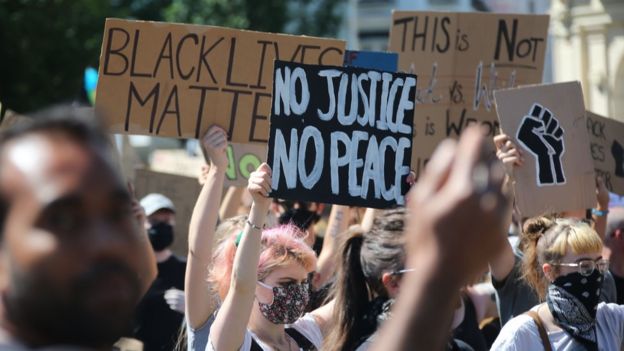 Pressures rose quickly as they passed a police isolate isolating them from a little gathering of counter-dissidents involving the stone landmark.
Yells of "State his name, George Floyd" were met in any event once with "Rule Britannia" from behind the police line.
Officials kept up a separation between the counter prejudice activists and the gathering amassed at the war remembrance.
Police at the scene told the Press Association news office the hole between the two gatherings was being kept up to permit both to "have their state".
In any event 35 cops encompassed the landmark in Old Steine Gardens for a few hours.
The serene dissent proceeded somewhere else, with individuals assembling unobtrusively at The Level – a recreation center in the focal point of the city.
Activists at first watched social separating as they remained in memory of George Floyd, who kicked the bucket while being controlled by police in the US a month ago.
In any case, as the walk through the city initiated, individuals from the group drew nearer together.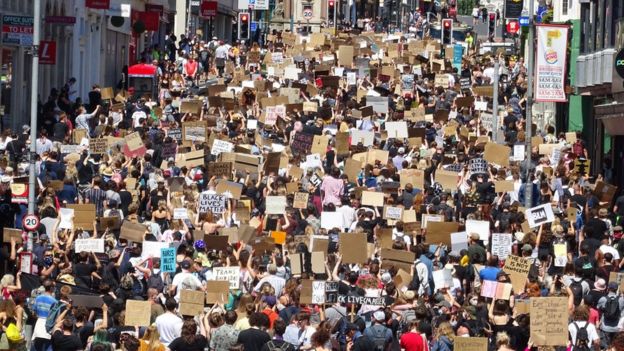 Activists conveyed signs bearing mottos including "Prejudice is a pandemic as well", "No equity, no harmony", and "People of color Matter".
Sussex Police still can't seem to affirm an official participation figure, however assesses state upwards of 10,000 individuals joined in, or if any captures have been made.