A body has been recouped by Irish Naval Service jumpers participating in the quest for a missing angler from County Wexford.
Willie Whelan, 41, disappeared just about three weeks prior after his trawler, the Alize, sank off Hook Head.
A body was at first situated by individuals from the Hook Sub Aqua Club on Wednesday.
From that point forward, a group of maritime jumpers have been looking through the region off the south east coast nearby gardaí (Irish police) and the Irish Coast Guard.
They did various jumps on Thursday evening in the wake of sending a remotely worked vehicle to catch film of the Alize wreck on the seabed.
Multi-organization activity
The activity was suspended on Thursday night however got going again on Friday, with the maritime group of up to 15 jumpers utilizing the Irish Lights Vessel Granuaile as a base. The body was brought to the surface on Friday evening.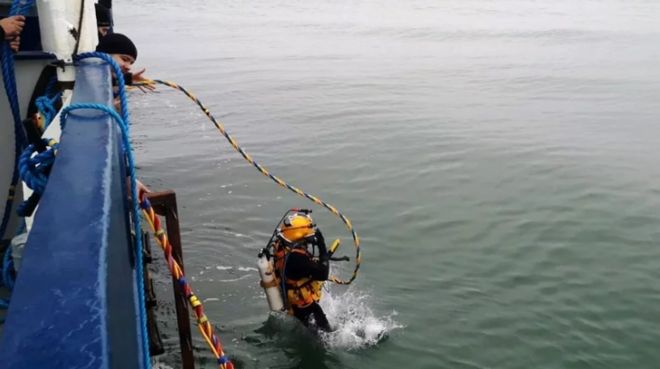 The 20-day search likewise included volunteers from the RNLI, just as search and salvage helicopter teams, nearby volunteers and pontoon proprietors.
The Alize sank at about 22:30 neighborhood time on 4 January when Joe Sinnott, 65, and Mr Whelan were coming back to harbor from an angling trip.
Mr Sinnott, from Kilmore in County Wexford, was taken from the ocean by team individuals from the R117 search and salvage helicopter and articulated dead in medical clinic.