Another Labor MP who tweeted a picture of herself breastfeeding has said ladies being given the green light to breastfeed in the Commons is "splendid".
On Thursday new Commons Speaker Sir Lindsay Hoyle stated: "On the off chance that it occurs, it occurs. I wouldn't be annoyed with it."
In 2000, previous Speaker Betty Boothroyd governed breastfeeding couldn't happen in the chamber.
Pontypridd Labor MP Alex Davies-Jones said she was "extremely glad."
"It's long past due and I'm happy it's occurred for moms over the House," she said.
Ms Davies-Jones won the seat held by Labor for a long time after previous Labor administration contender Owen Smith didn't stand.
"All working environments ought to have a protected spot for moms to communicate or bolster their kids.
"I'm happy the Commons has moved with the occasions and changed arrangement," she said.
On Wednesday she posted a picture on Twitter of her breastfeeding her child Sullivan to check 10 months of breastfeeding.
When inquired as to whether she would breastfeed her youngster in the chamber, she stated: "Never state never, if the time emerges.
"I won't do it for doing it or for it to be a trick [but] I'm in the chamber for a considerable length of time and it's acceptable to have the choice to do it."
The mum who breastfeeds other ladies' children
'Why I gave my child another lady's bosom milk'
Abergavenny mums share nursing pictures on the web
Work MP Harriet Harman, who ran against Sir Lindsay for the job of Speaker, was one of the principal MPs to breastfeed her youngster in the Commons during the 1980s.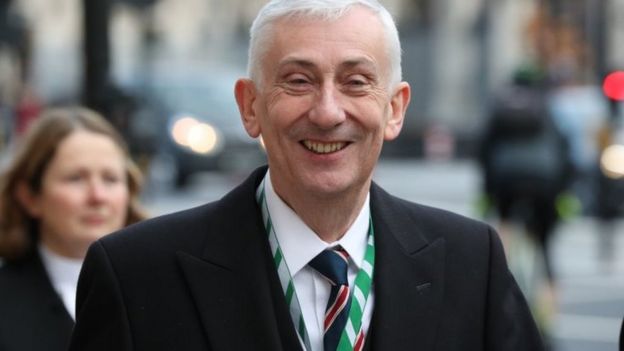 Addressing journalists in Westminster on Thursday, Sir Lindsay, who is liable for MPs' lead in the Commons, stated: "My view is, it is up to the lady.
"I figure it would not be right for me as a man to direct on that approach. In the event that it occurs, it occurs. I wouldn't be angry with it."
He likewise told columnists at the Press Gallery lunch he thought harassing had occurred at Westminster and he needed everybody dealing with the Parliamentary Estate to be regarded.