English hired soldiers who were engaged with the Sri Lankan common war are being explored for atrocities by the Metropolitan Police.
Private security organization Keenie Meenie Services (KMS) prepared a world class unit of the Sri Lankan police called the Special Task Force (STF) during the 1980s to battle Tamil separatists.
The STF has been involved in various denials of basic freedoms.
These have included executions without preliminary and killings of Tamil regular folks.
The examination is accepted to be the first run through British hired soldiers have been explored by the Met, which is the UK power answerable for researching allegations of war wrongdoings or denials of basic liberties.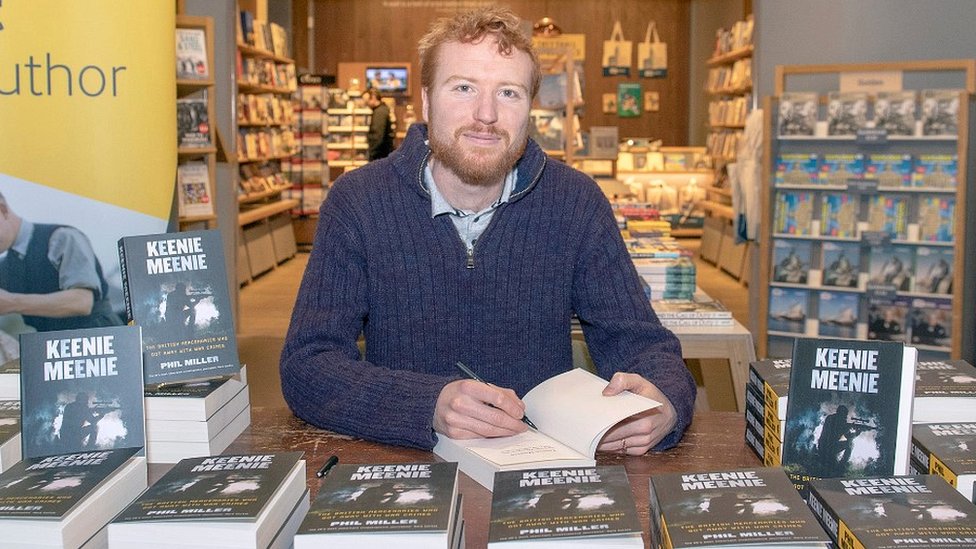 A police representative said the Met had gotten a reference in March concerning claims of war wrongdoings submitted by British soldiers of fortune and following a "checking exercise", it had dispatched an examination.
Phil Miller
A large part of the proof concerning KMS's inclusion in Sri Lanka has come from declassified UK government reports and opportunity of data demands presented by writer Phil Miller, whose book, Keenie Meenie: The British Mercenaries Who Got Away With War Crimes, was distributed in January.
He said the examination was in effect firmly followed by the UK's 200,000 in number Tamil people group – a considerable lot of whom fled to London during the common battle in Sri Lanka.
"A great deal of Tamil individuals became exiles during the 1980s, that is when KMS were there," Mr Miller said.
"Individuals was assaulted by helicopter gunships so I think individuals are very stunned to discover that in a considerable lot of those cases helicopters were flown by British hired fighters."
The Sri Lankan common war
A Sri Lankan armed force tank in 1995 during the common war
The Sri Lankan armed force vanquished Tamil Tiger revolts in May 2009 following 26 years of grisly clash.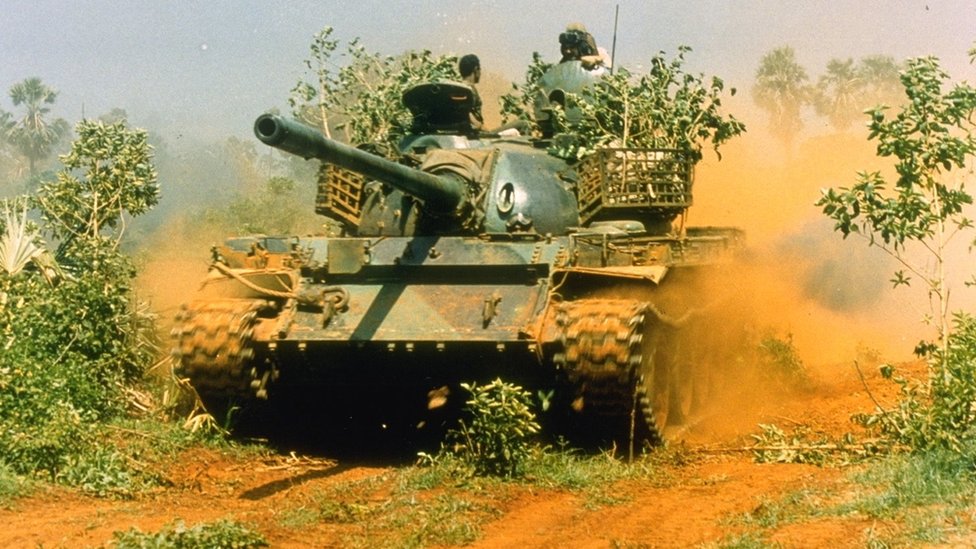 The war partitioned Sri Lanka along ethnic lines – pitting the lion's share Buddhist Sinhalese-ruled government against Tamil revolutionaries who needed a different state.
The battling executed an expected 100,000 individuals and left around 20,000, generally Tamils, missing.
Toward the finish of the war, the United Nations blamed the two sides for barbarities, particularly during the contention's last stages.
Recently, Sri Lanka's leader recognized unexpectedly that the individuals who had vanished were dead.
KMS was established by David Walker, a previous SAS official. KMS does not exist anymore yet the 78-year-old is one of the heads of an ensuing organization, Saladin Security, which is situated in Kensington.
Mr Walker has emphatically kept up that no one from KMS was complicit in atrocities in Sri Lanka.
In a proclamation, his agent stated: "The claims that David Walker or staff of KMS Limited were complicit in atrocities in Sri Lanka during the 1980s is completely denied.
"[Saladin Security] is a totally isolated organization from KMS and had no inclusion in Sri Lanka. Mr Walker was neither an investor or overseer of KMS.
"The [War Crimes] Unit has not yet requested help from Saladin or Mr Walker yet they will be glad to co-work whenever inquired."