A six-year-old kid with spina bifida who raised £280,000 for the NHS has won an honor from the Prime Minister.
Straight to the point Mills, from Bristol, just figured out how to walk year and a half prior yet figured out how to walk 10 meters per day with his edge.
He was planning to raise £99 to coordinate Captain Tom Moore's age yet has raised almost multiple times that.
Granting Frank the Prime Minister's day by day Point of Light, Boris Johnson said he was as "fearless and splendid" as Captain Tom.
"Consistently I state thank you to somebody in our nation for accomplishing something uncommon," Mr Johnson said.
"What's more, today I need to state thank you to you. Your day by day strolls are an astonishing gathering pledges accomplishment.
"Very much done and thank you for all you have accomplished for our superb NHS."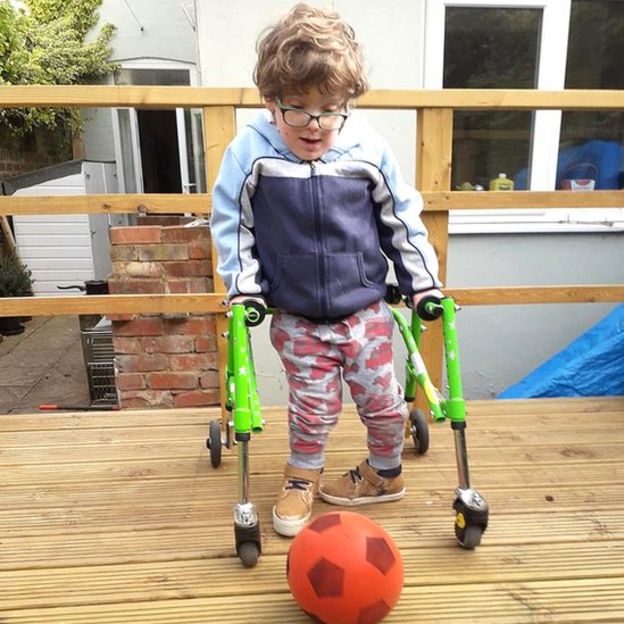 Responding to the declaration, the Mills family said the "thanks should go to each one of the individuals who got it going".
"What began as an exceptionally basic, off the cuff reaction to seeing Captain Tom Moore do his gathering pledges walk, has become a fantastic measure of cash raised for an incredible foundation," they said.
"As a family we've been totally overpowered by the measure of cash given as well as by the beautiful messages of help and consolation."
Straight to the point's reaction was basically: "Cool!"
Just as having spina bifida – a condition where a child's spine doesn't grow appropriately in the belly – Frank was likewise conceived rashly at 25 weeks.
He has gotten care from both Southmead Hospital and the Bristol Children's Hospital and needed to collect the cash as a thank you to the NHS.
The cash will go to NHS Charities Together – an umbrella association that underpins wellbeing administration good cause.