A Scottish foundation is attempting to part with a huge number of chocolate eggs after lockdown constrained it to drop its Easter egg chases.
The National Trust for Scotland (NTS) had taken conveyance of 30,000 eggs by mid-March.
With an utilization by-date of July, the clock is currently ticking for the activity to part with them all.
About portion of the store has just gone to medical clinics, food banks and local gatherings.
'Try not to eat themselves'
NTS client chief Mark Bishop said it was "disastrous" to need to drop the yearly egg chase.
He included: "Just as being our greatest few days of the year, Easter denotes the beginning of the period for a considerable lot of our properties yet given the uncommon worldwide circumstance, everything must be required to be postponed. Amidst this, however, we saw that some great could come out of the circumstance.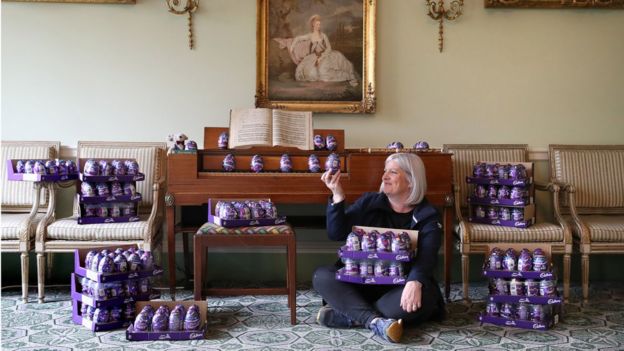 "Thirty thousand Easter eggs don't eat themselves and our tasks groups have been discovering places for them to go."
NTS determined that its chocolate egg store, with each container stacked on another, would have been multiple times the tallness of the tallest mountain it takes care of, Ben Lawers. It is a 3,984ft Munro.
Mr Bishop included: "It's magnificent that such a significant number of have gone to the NHS and to different gatherings and associations accomplishing unbelievable work in our networks."
An aggregate of 41 NTS properties had wanted to run Easter egg chases.
Proposals about how to appropriate the rest of the eggs are being welcomed on NTS web-based social networking pages.
Eggs have just been given to emergency clinics around the nation, remembering pediatric wards for NHS Lanarkshire, the Royal Hospital for Sick Children in Glasgow, Perth Royal Infirmary, Victoria Hospital in Kirkcaldy, and Borders General Hospital.
Others have gone to food banks, Women's Aid and network nutritional categories