Islamabad singularly downsized respective ties over India's Article 370 position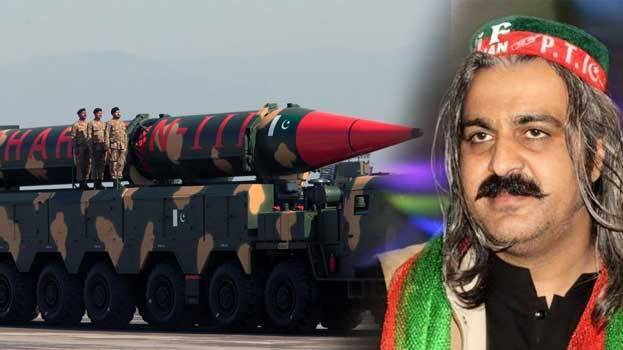 Likewise IN THIS PACKAGE
Kashmir: Story of bar that has gone into Day 50
Pakistan removes Indian emissary, minimize conciliatory relations, suspends respective exchange with India
Article 370 repudiation and Kashmir status: Imran Khan cautions of another Pulwama
Kashmir has become an outside jail, says Iltija Mufti, Mehbooba Mufti's little girl
Islamabad: A Pakistan pastor has pursued debate by saying that any nation that will bolster India over the Kashmir issue will be hit by a rocket by Pakistan and considered as an "adversary" of Islamabad.
"In the event that pressures with India ascends on Kashmir, Pakistan will be constrained to do battle. Thus, those nations backing India and not Pakistan (over Kashmir) will be considered as our foe and a rocket will be terminated at India and those countries supporting it," Minister for Kashmir Affairs and Gilgit Baltistan, Ali Amin Gandapur said at an occasion on Tuesday.
Pakistan-based writer Naila Inayat tweeted a piece of the video in which the pastor is seen making the fiery remarks.Gandapur's talking points on Kashmir issue comes when Pakistan and India have progressing strains over the Kashmir issue. Islamabad has singularly downsized respective ties after it cried foul over New Delhi's transition to annul Article 370 that allowed uncommon forces to natives in Jammu and Kashmir.
India has kept up that the choice is its inside issue.
In his lady address at the UN General Assembly in New York in September, Prime Minister Imran Khan had given his 50-minute discourse on Kashmir. Around then, Khan had spoken about the critical results in case of an atomic war with India.