A Londonderry present elementary school is on show its 700 students distantly for the following fourteen days because of various Covid-19 cases.
The school working at St Joseph's Boys' School in Creggan will be shut until 23 November.
In a letter to guardians, head Martina McCarron said the affirmed cases "majorly affected staffing".
Ms McCarron said the school that it was dealing with a "exceptionally testing circumstance".
Measurements from the Department of Education (DE) show the quantity of understudies in self-detachment as opposed to in school has risen consistently across Northern Ireland since the beginning of term.
'Guaranteeing wellbeing of understudies and staff'
In the letter, Ms McCarron stated: "Following various affirmed cases this week in St Joseph's Boys' School and in the wake of taking Public Health Agency counsel on self-disconnection, the school building has been compelled to close.
"This has majorly affected staffing, including instructing, non-educating and auxiliary staff and along these lines a choice has must be made to guarantee the wellbeing and prosperity of the two understudies and staff to move learning and instructing on the web. School will re-open on Monday 23 November."
She perceived that the move "will affect all in our school network, yet is important at this point".
St Joseph's Boy's School
"We are taking progressing guidance from the PHA and will keep on observing the circumstance on a continuous premise with the point of getting our understudies once again into the school climate as fast as could reasonably be expected," she said.
Nonappearance pervasive across NI
In the interim, new measurements from DE show that less than 85% of students were in school in Northern Ireland in the week prior to the all-inclusive half-term which started on 19 October.
The office said 5.6% of students were set apart as self-disengaging or protecting, 2.4% were adapting distantly and a further 7.3% were stamped missing.
That is the most minimal pace of students in school since the school year started on 24 August.
Training Minister Peter Weir had recently uncovered that more than one out of 20 students were self-secluding in the prior week half term.
That was in light of a get together inquiry from the Alliance MLA Chris Lyttle.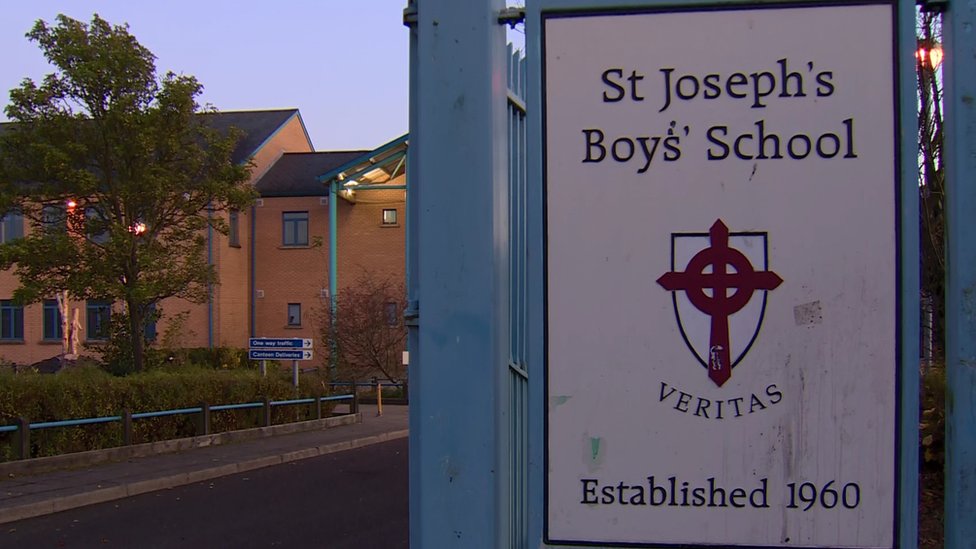 The office has now distributed subtleties of the extent of students who have been recorded as self-secluding and not in school since the beginning of term.
School young lady working
Students or school staff are encouraged to self-disconnect for 14 days in the event that they have been in close contact with somebody who has tried positive for Covid-19.
Understudies self-disengaging at home are as yet expected to finish work gave by their school or be educated distantly, as are not set apart as missing.
In the primary entire seven day stretch of term (7 September until 11 September), 1.1% of all understudies were checked self-disengaging or protecting, 0.9% were gaining distantly from home and a further 8.4% were stamped missing.
By the principal full school week in October more than one of every ten students (88.7%) were not in school – 3.7% were set apart as self-disengaging, 1.3% were adapting distantly and 6.3% were missing.
In the next week – the last one preceding half term – just 84.7% of understudies were in school.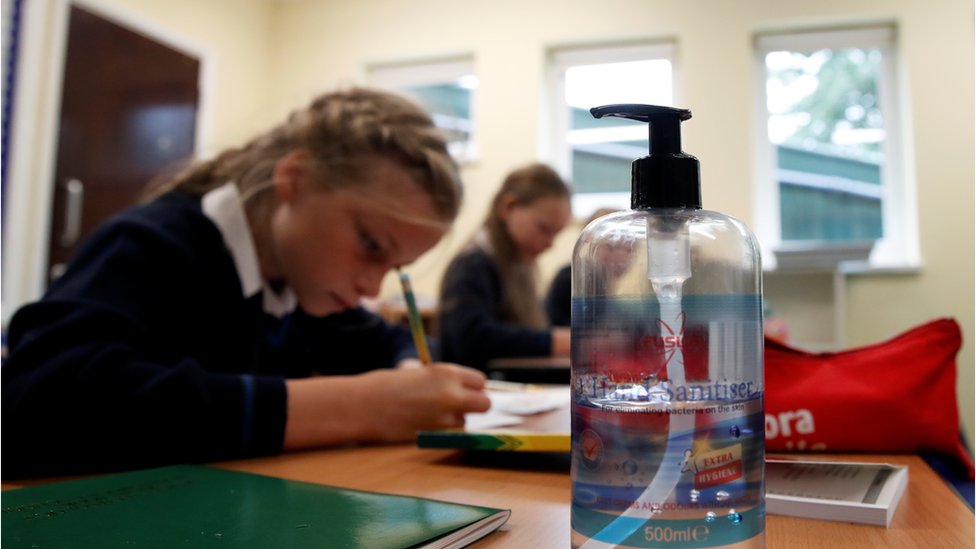 NI schools resume with new Covid security measures
NI schools advised to hold PE classes outside
Half of NI's schools record Covid-19 cases
More than one of every 10 instructors (89.3%) were likewise not in school in the prior week half-term, albeit over portion of those not in school were working distantly.
In any case, the extent of educators in school in the week starting Monday 3 November – the first after half-term – had ascended to 92.7%.
There were likewise 93.6% of non-instructing staff working in school in the week after half-term.
The Public Health Agency (PHA) recently said there had been 2,030 Covid-19 cases altogether in about portion of Northern Ireland's schools in the initial two months of the school year.