Four individuals were captured after in excess of 600 accumulated in Manchester for an enemy of lockdown fight, police said.
The exhibition in Piccadilly Gardens was censured by Greater Manchester Police (GMP) as "flippant" after the principles came into power on Thursday.
Various cops endured minor wounds at Sunday's function, which included one gathering of nonconformists going from Cumbria.
GMP are chasing for the coordinator and have pledged to fine them £10,000.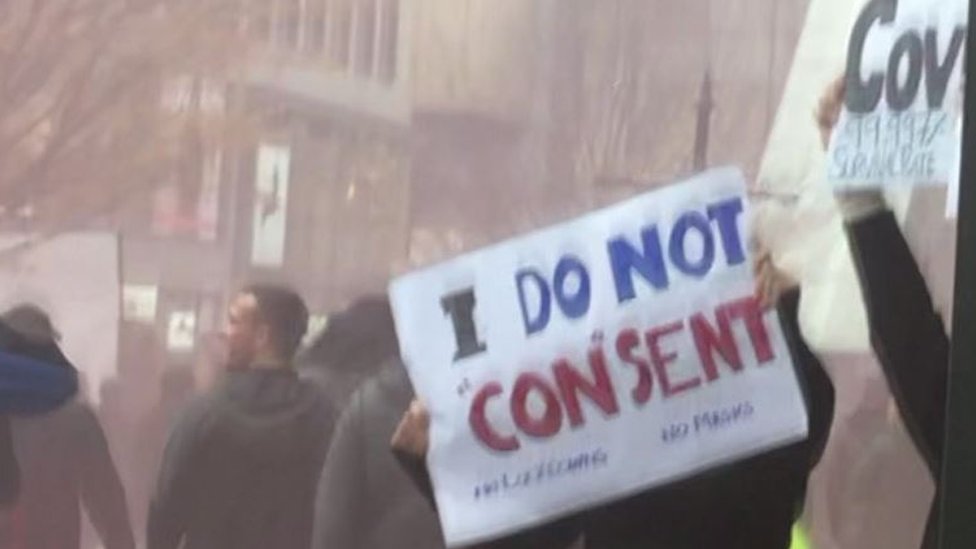 The four captured were hung on doubt of public request offenses and 24 dissidents were given £200 on-the-spot fines.
Colleague Chief Constable Mabs Hussain stated: "I might want to utilize this occasion to openly censure this get-together."
He said that previously and during the dissent, officials attempted to draw in with the coordinators and participants to "clarify the limitations and empower consistence", yet this was disregarded.
Lockdown fight
"While reacting to this assembling, various officials were harmed," he said.
"This is unsuitable conduct towards officials who were essentially managing their responsibility and ensuring individuals.
"Specialists will currently attempt to distinguish those dependable and guarantee they face equity."