A "basic episode" has been proclaimed at a medical clinic because of a high number of Covid patients and staff nonappearances.
About 10% of staff are as of now off work at the Royal Devon and Exeter Hospital, the clinical chief said.
He has asked individuals to simply go to the emergency clinic "when they ridiculously need to".
The clinic has been put on the most significant level of caution.
Prof Harris said there were "more than 900 staff away right now" and the clinic was running a nonattendance pace of "more than twofold" what might ordinarily be normal during this season.
Various wards have been shut and "we are extremely, shy of staff," he added.
Adrian Harris
The clinical chief said the strain had been brought about by the "enormous number" of Covid patients that the emergency clinic would not ordinarily be thinking about during this season and the "impact that Covid and winter diseases are having on our staff".
"Our basic issue is any ordinary winter we would be in a superior position, however we have Covid in our locale right now," he said.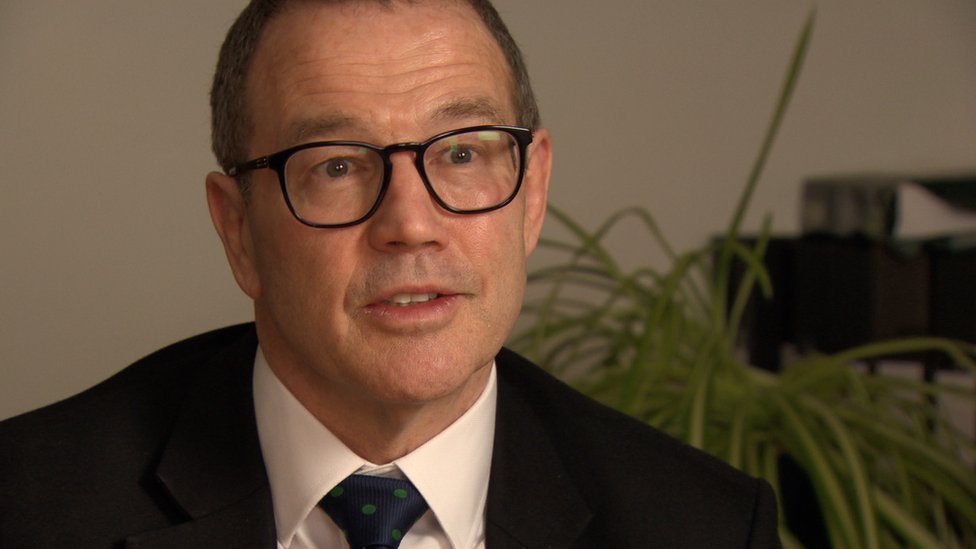 "Also, obviously specialists, attendants and other medical care laborers aren't safe from it and obviously they need to self-disengage on the off chance that they come into contact with it."
Prof Harris said individuals should go to medical clinic for a crisis or for arrangements, yet "on the off chance that you feel that you could move away without going to the clinic please consider options".
The chief stressed that all patients would be thought about similarly during this period and said immunizations would give "light" toward the finish of the passage.