Mohammad Munazir showed up in Delhi decades prior, getting away from destitution in his local territory of Bihar where his landless dad took a shot at others' homesteads for an allowance.
In the first place, similar to a huge number of poor vagrants, he lived in a tarped hut on the edges of the rambling Indian capital. He worked in a book restricting shop and moved to Khajuri Khas, a coarse neighborhood in north-east Delhi, which has a proficiency rate lower than the national normal.
At the point when the book restricting shop collapsed, Mr Munazir chose to begin something all alone. He purchased a truck and rice and chicken and started selling home-cooked biryani. His business flourished – "I was a legend, everyone here cherished my nourishment" – cooking 15kg of biryani and making up to 900 rupees ($12.26; £9.60) a day. Things were at long last gazing upward.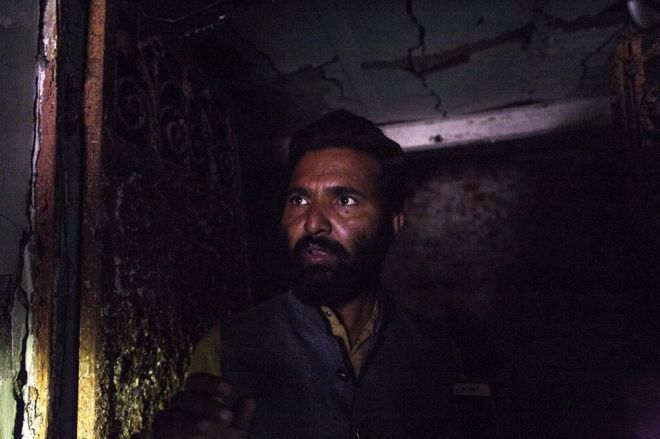 Scarcely three years back, Mr Munazir and his sibling, a neighborhood driver, pooled 2.4m rupees from their reserve funds and purchased a house – an unremarkable two-story working in a limited path. Each floor had two little, austere rooms and a minor kitchen and restroom. It was confined for two families yet it was home. They even introduced a forced air system to keep the families agreeable in Delhi's sultry summers.
"It was a home I at last worked for my significant other and six kids after a lifetime of battle," says Mr Munazir. "It was the main thing I needed throughout everyday life, it was my solitary blessing from heaven."
The fantasy finished on fire on a brilliant, bright Tuesday morning a week ago.
Mr Munazir's home was plundered and burnt by a crowd of veiled and helmeted youngsters, who cleared into the blended neighborhood. They were furnished with fights, hockey sticks, stones and containers loaded up with petroleum, and were reciting "Jai Shri Ram", or "Triumph to Lord Ram", a welcome which has been transformed into a homicide cry by Hindu lynch crowds as of late.
Khajuri Khas was one of the worn out neighborhoods immersed by Delhi's deadliest strict uproars in decades, started by conflicts over a dubious citizenship law. There were no killings here. Yet, three days of fire and wrath in north-east Delhi would in the long run expend in excess of 40 lives, leave hundreds injured and many missing. A huge number of dollars worth of property was devastated. What's more, there's mounting proof that Muslims were focused in an arranged way, with various very much archived models giving some police helping the agitators, or essentially looking the other way.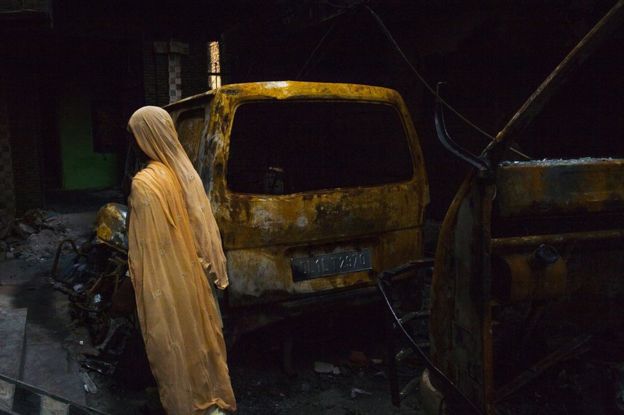 There are somewhere in the range of 200 homes and shops in revolt hit paths of Khajuri Khas, a fifth of them claimed by Muslims. In any case, it is for all intents and purposes difficult to tell precisely which of the thin, serried structures that spot the chaotic horizon are possessed by Muslims, and which by their Hindu neighbors. The structures even offer basic dividers and persistent rooflines.
However a week ago, the horde focused on the Muslim houses and shops without any difficulty. Residue bound, gutted Muslim homes with broken entryways, dissolving power links and disfigured CCTV cameras remain by untainted and perfectly painted Hindu homes. Muslim-possessed chicken, basic food item, cell phone and cash move shops, a training place, and a soft drink production line are burned. Shops claimed by Hindus are starting to open their screens.
The main thing the two networks presently share are the miserable roads flooding with the remaining parts of the savagery: broken glass, consumed vehicles, torn textbooks, burned bread. A couple of goats bleating in the rubble of pulverization offer indications of life.
"I have no clue whether the agitators were insiders or outcasts. We was unable to see their countenances. Yet, how might they recognize our covered houses with no nearby assistance?" asks Mr Munazir.
Medium-term, profound doubt has set in the middle of the two networks. Inverse Mr Munazir's currently singed home is a two-story building possessed by a Hindu neighbor who exchanges betel leaves and lives with two children, who work for an open vehicle organization. For a considerable length of time, Mr Munazir says, the neighbors have existed together calmly. "I have even lived as an occupant in his home. He could have turned out and attempted to prevail upon the crowd," Mr Munazir says. "Possibly my home would have been spared."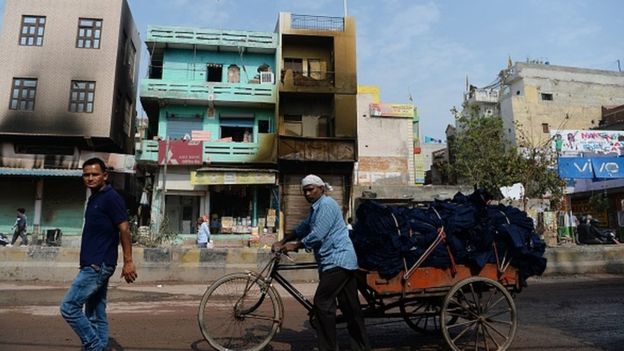 On the decisive morning when the crowd started spilling into the area, Mr Munazir felt a wound of abrupt dread. He called the police and fire administration. A nearby Hindu teacher was attempting to assuage the equipped men and dismiss them. "Try not to stress, nothing will occur. You return home," he told the restless Muslims. A youthful Hindu man was attempting to prevent a crowd from entering another path. In any case, the agitators wouldn't tune in to their supplications, and before long flooded into the path. It was then Mr Munazir ran once again into his home and shot the front entryway.
The crowd attempted to tear open his entryway, and afterward directed their concentration toward a mosque a couple of entryways away, tossing oil bombs into the structure. The police, says Mr Munazir, showed up six hours after the fact, and drove the Muslim occupants to security even as the agitators looked on, once in a while slapping and stoning the evacuees. As the most current displaced people of strict revolting in India left the path with the police, the horde entered their homes, consuming and plundering freely. "You are fortunate to be alive," a police officer told Mr Munazir. "We will take you where you need."
He requested to go to a relative's place in a Muslim-overwhelmed path over the street. At the point when he came to there with his family, he discovered 70 men, ladies and youngsters from 11 neighborhood families had just taken safe house in three modest rooms. Among them was a young lady who had tied her six-day-old child to her midriff and bounced three rooftop tops to security. Every one of their homes had been demolished.
The police had helped a couple to arrive at the spot, and in any event 40 others had been protected by the Muslim female authority of the structure in a demonstration of astounding boldness.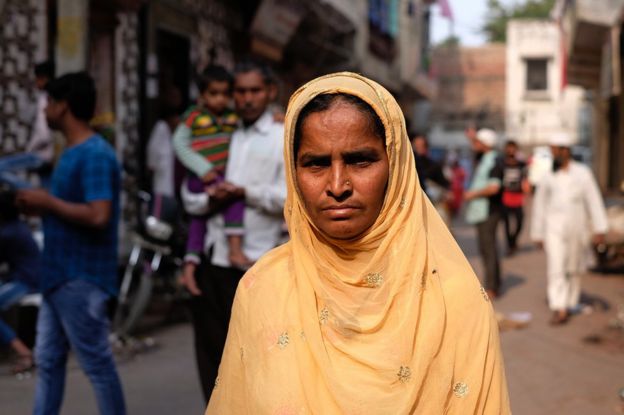 "We are as yet asking why the police didn't come back to the area and secure our homes. For what reason didn't they bring in fortifications? Was it wilful or did they not have enough powers?" ponders Fayaz Alam, a distressed youthful architect who had come to Delhi to search for work.
That is the reason the majority of the 70 evacuees in Khajuri Khas owe their lives to Mushtari Khatoon, the slight lady who gathered up fortitude to go across the principle street, stroll into the uproar hit paths, and escort Muslim ladies and kids to wellbeing from promptly toward the beginning of the day. She overcame a fuming horde and went up to the path "four or multiple times" to accompany them almost a kilometer to her home. The ladies and youngsters jumped from rooftop to rooftop until they found a sheltered structure to exit.
Mrs Khatoon wound up sparing a bigger number of lives than the police.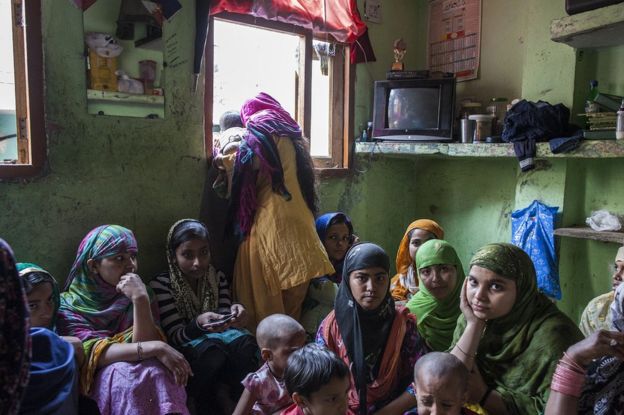 "We should shield ourselves starting now and into the foreseeable future. Delhi won't spare us any more," she says. There's disobedience, not renunciation, in her voice.