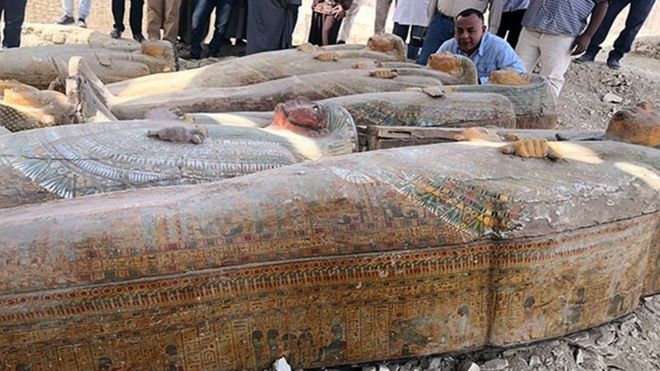 Archeologists have discovered in excess of 20 antiquated wooden pine boxes close to the Egyptian city of Luxor, the nation's ancient pieces service says.
The boxes, whose splendidly hued improvements are as yet noticeable, were revealed at the Theban necropolis of Asasif, on the River Nile's west bank.
They were in two layers, with the ones on top over those underneath.
The service portrayed the disclosure as "one of the biggest and most significant" as of late.
More subtleties will be discharged at a news meeting on Saturday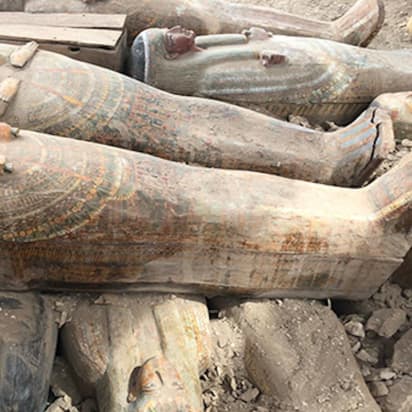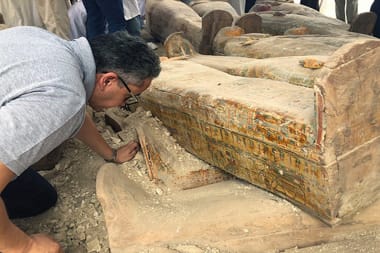 The greater part of the tombs at Asasif, which is near the Valley of the Kings, are from the Late Period (664-332BC) of antiquated Egypt.
Be that as it may, there are additionally tombs from the previous eighteenth Dynasty (1550-1292BC), which was the first of the New Kingdom and incorporated the acclaimed pharaohs Ahmose, Hatshepsut, Thutmose III, Amenhotep III, Akhenaton and Tutankhamun.
A week ago, the relics service declared that archeologists had found an old "modern zone" in Luxor's West Valley.
The territory included "houses for capacity and the cleaning of funerary furnishings, with numerous ceramics dated to the eighteenth Dynasty", it said