A significant burst has broken out at a fresh industrial facility in Cambridgeshire.
Sixty firemen were called to the Corkers Crisps site in Pymoor, close Ely, after the burst began not long before 15:00 BST.
A thick tuft of dark smoke could be found in the sky for a significant distance around the region and nearby occupants have been encouraged to close their windows.
Cambridgeshire Fire and Rescue Service said it couldn't yet affirm on the off chance that anybody had been harmed.
It said 12 groups had been sent to the Main Street site in the Fens.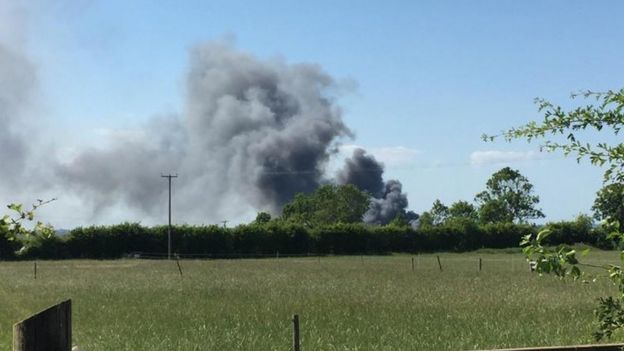 In a tweet, the fire administration encouraged individuals to maintain a strategic distance from the region because of the surging smoke.