A silver cup granted to a laborers' privileges campaigner in Blackburn has come back to his old neighborhood after his relatives raised £1,000 to get it.
George Dewhurst battled for change during the 1800s and was captured for high treachery following the 1819 Peterloo Massacre.
He was given the cup in 1832 by his devotees and supporters.
The cup is presently being held at Blackburn Museum and Art Gallery to be kept as a component of the town's history.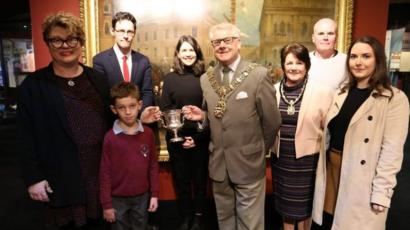 George's incredible extraordinary granddaughter Emma Speed propelled the raising support crusade subsequent to being reached by a diamond setter who had inquired about the name engraved on the collectible.
Bristol Jewelers, Gray-Harris and Co., discovered Emma had been battling on the web to investigate George's past and, alongside UCLAN movement understudy Beth Joy, had created a short film portraying how George was sent to jail for a long time subsequent to tending to an enormous social occasion of laborers in Burnley.
This happened only a couple of months after the Peterloo Massacre in Manchester, when fighters on horseback assaulted a horde of professional vote based system campaigners, killing 18 individuals and harming hundreds more.
She stated: "As a family, we needed George's heritage to be kept alive. Carrying the cup to Blackburn appeared the ideal method to do this.
"I think this voyage has been a fitting tribute to George and the indefatigable work he accomplished for the regular workers of Lancashire."
Cllr Talbot said the cup will be "really esteemed in the town that it has a place".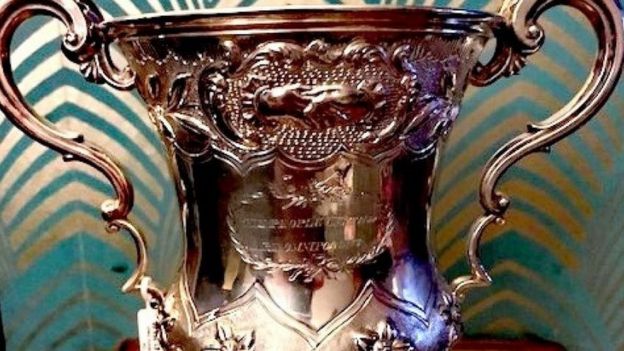 "George's silver cup is a key piece of our nearby history, and taking such a significant thing back to its old neighborhood is an incredible accomplishment."