Germany's outside office has apologized for tweeting a joke about its visa application process being enticing.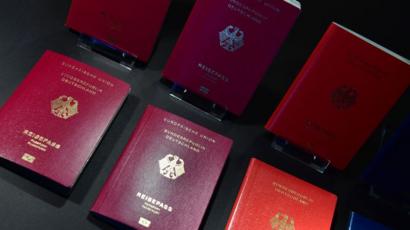 The joke depended on the drifting hashtag #SeduceSomeoneInFourWords, where Twitter clients concoct four words that could start sentiment.
The @GermanyDiplo Twitter account attached the hashtag to its tweet: "Your visa got affirmed."
The joke was erased hours after the fact and a subsequent tweet conceded that diversion was "not forever our solid suit".
@GermanyDiplo, which speaks to the remote service's English-language channel, stated: "We realize the visa procedure is mind boggling, and visa choices can profoundly influence people groups' lives."
It included: "Our associates pay attention to these choices very."
Numerous individuals answered to the two tweets with their baffling, some of the time destroying encounters of applying for German visas.
Law understudy Mamoun stated: "When I had scarcely moved on from student, I was offered an entry level position with the UN in Bonn, Germany. After a broad visa application process with postponements and vulnerability, I was educated – two days preceding the start of my temporary position – that my visa application was dismissed. Danke."
Criminologist Galma Akdeniz included: "If your visa application didn't cause individuals to feel not exactly human, it may have been amusing. In any case, it does. So this is bragging in your optional force, snickering at individuals who are exposed to it. Not cool, and very distant."
Twitter: 280 characters, 350,000 awful jokes
Ruler Harry and Meghan: How the web responded to #Sussexit
Giuliani's 'you' tweet motivates tune verses
However, not every person thought the tweet was hostile.
Turkish writer Rahsan Gulsan, for instance, stated: "Despite the fact that it's horrendously hard and in some cases embarrassing to attempt to get visa from German Consulate, the joke is still clever!"
Seduce Someone In Four Words has become a well known prevailing fashion, drawing in jokes, for example, "you hungry? I'm cooking".
Other European government workplaces have attempted to make jokes on the hashtag.
Belgium's service of remote issues tweeted five words: "Some brew, chocolate and waffles?"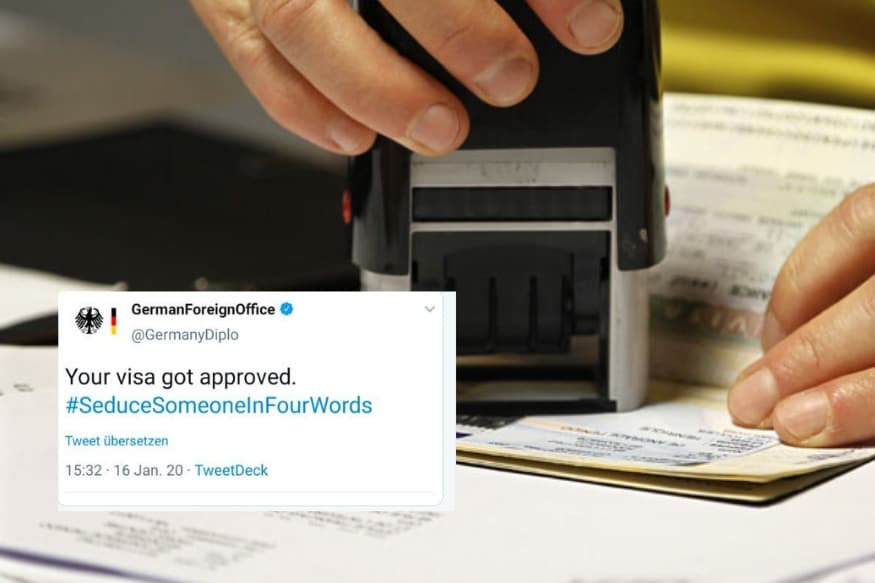 Also, numerous individuals called attention to that France's service for Europe and outside undertakings' commitment – "Greetings, I'm French" – was just three words.