Microsoft has released the Surface range of tablets and there are plenty of other products out there designed to support the Windows 10 operating system. However, if you are planning to install it on an Android tablet and experience the new features in it, it might be a tough call. The company doesn't offer official support and you may have to use unsafe third party programs to bypass security settings on an Android device.
If it voids your product's warranty, it's going to be impossible to go for a replacement. Instead, there is a possibility to install Windows 10 in a tablet that already runs on Windows 8.1. In other words, any latest product which supports the latest OS in the series can support Win 10 seamlessly.
System Requirements
While Microsoft officially suggests these as the minimum requirements for the operating system to run on a PC, tablets share a similar architecture these days and you are good to go if you have a device with these specifications or something that are much higher.
– At least 1 gigahertz processor Snapdragon/ Mediatek/ Intel;
– 2 GB RAM suggested;
– 16 GB hard disk space is required (devices with low internal storage may crash);
– In-built graphics card;
– Microsoft account, Internet Access.
The most popular tablets in the market are the Surface Pro 4, Surface Pro 43, Surface Book and other devices from Dell, HP and Lenovo.
How to Download and Install Windows 10 on Your Tablet PC?
Most supported tablets can download the latest operating system when you go to the settings panel and click on update. For everyone else, it is mandatory to download the latest technical preview or the full version of the software from official sources.
Things Required
– USB Drive with 8 GB or more space;
– OTG cable to connect USB to your tablet;
– USB Hub to connect mouse and keyboard;
– Tablet battery charged to the fullest.
1) Before you start the download, create a backup of your existing Windows 8.1 operating system and files. It will make it easier to downgrade the tablet if you are not happy with Windows 10 or keep those files safe for future use. You can use a Micro SD card or USB drive to store these backed up files.
2) Download a software tool named Rufus. It will make it easy for you to create a bootable USB drive with Windows 10 on it. It should be a FAT32 partition because NTFS are not recognized by some devices.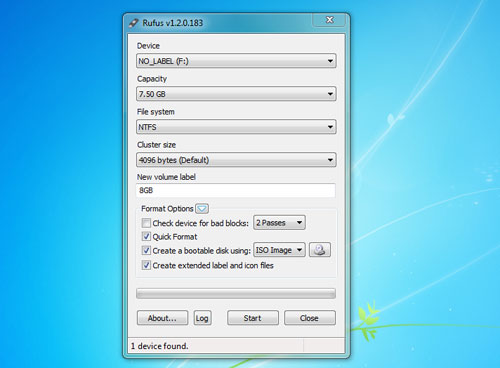 3) Use the OTG cable to connect your USB hub and connect all the devices to your tablet using the extra ports. When the device is restarted, it should automatically detect the presence of the operating system and start installing it. All tablets which support Windows will be able to operate like a PC and get things done without a fuss.
The touch screen may not work or respond properly during this process which is why you should rely on your mouse to navigate to let the operating system install. The device may reboot multiple times before it is fully completed. Head over to the official manufacturer page to download the latest drivers before you start using it.
If you wish to know more details about how to download and install Windows 10 on PC, you can click here to learn more – how to download and install Windows 10 on PC.
How to Enable Table Mode?
When installing it on a portable device like a tablet, the latest program is capable of detecting it and switching into tablet mode. However, if you like to manually configure it, here's how to do it.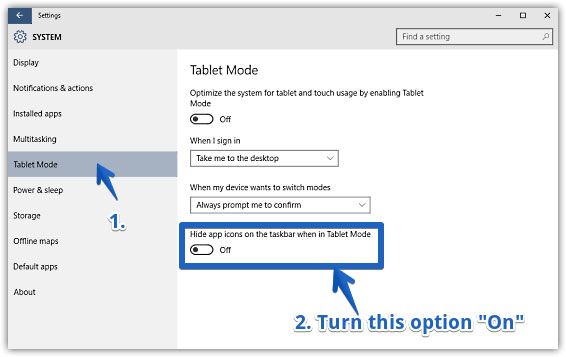 1) Head to settings panel -> Systems page.
2) Click on Tablet mode option.
3) Select Make Windows more touch friendly and toggle it on/off.
4) Specify whether you like the device to open in tablet mode always or in specific occasions.
5) All the options to control its actions are available in this page.
In tablet mode, the screen will always be full with a strong focus on apps and doesn't show the meddlesome desktop screen which is ideal only for PC users with a mouse and keyboard. You can also access the option by touching the action center found on the bottom right corner of the screen.
Microsoft has been pouring in support to ensure they offer the best end user experience with their products. Going for a certified Windows 10 tablet is a better choice than trying to use it on Android. SurfaceBook is considered to be one of the best yet its expensive. Similarly, you can use auto update features and opt for the steps above only when necessary. The OS runs best on powerful tablets and not of cheap, smaller tablets.