Whenever someone buys a new iPhone it asks for his/her credentials to provide safer and protected services. Thus, it is called activation lock. If you happen to buy an activation locked iphone you can't use the phone unless you have the knowledge of the original credentials of the owner. In most cases, such phones are usually the stolen ones. But it might not be the case always; sometimes a genuine iPhone owner might forget to deactivate his/her iCloud account leaving you in bind and with no alternative to unlock it.
Related: Things to Do After Getting A New iPhone
Tutorial: How to Unlock iCloud Locked iPhone
If you happen to own such a phone, there are basically two ways to unlock the iCloud locked phone:
1) Avail Official iPhone Unlock. Though its highly reliable and efficient, you need to pay for the lock to be deactivated.
2) Or you can avail the services available online to do the same. There are many applications who offer their services free of cost to help you out of the lock-unlock mess.
• iCloudin: Commercially available iCloud bypass tool-iCloudin, helps you bypass iCloud easily and absolutely free of cost.
• iCloud Easy Unlock Tool: Access the widely available and trusted iCloud Easy Unlock Tool. Easy to use and rather fast in its operation, this tool can also help you in unlocking the iCloud.
Related: Useful Ways to Bypass iCloud Activation
Well, I do unlock my iCloud locked iPhone, but all the saved files on my iPhone were just lost. What can I do?
Actually, in this case, the best way is to get a professional recovery tool like this iOS Data Rescuer software, which allows you to easily get back all lost files from your iPhone, no matter you have a backup or not. This software is able to recover all files from your device, including contacts, messages, photos, videos, apps and many more.

To use this software, follow the below guide:
– Open the installed software on the computer and then link iPhone to the computer via the USB cord.
– Now, you will see different recovery modes are arranged on the main interface. Choose the right one to continue the process.
– Then you will see different file folders are arranged on the main interface. Enter the right one to preview more detailed file information and select the files that you want to recover, finally hit the Recover option to begin the data recovery process.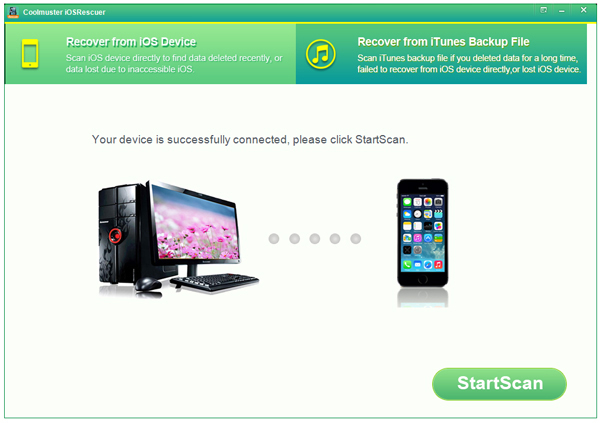 Words in The End:
iCloud has been as a replacement of Apple's MobileMe service which used to provide free internet-based services its users. And this monthly subscripted application provides its users with the following features:
– iCloud Photo: this service allows the library to automatically upload the pictures and videos taken by you on the iCloud.com, and the making the same being accessible from the PC or any of the apple devices (iPhone, iPad, iPod, Apple TV or Mac). This service not only safely transfers your entire media gallery to the iCloud, it helps you save more disk space in your iPhone to take more of its high quality and high resolution pictures and videos. It makes it convenient to share with your loved ones the pictures and videos that you have taken.
Also Read: How to Use iCloud Photo Sharing
 iCloud Drive: iCloud not only offers services to store the pictures and videos, it also provides for the means to safely cache all your files and provides easy access from Mac, PC, iPhone,iPad or iPod.
– Family Share: iCloud allows its subscribers to share iTunes and other App Store purchases with up to 6 of your family members. The Apple music family designed to bring musical harmony, gives every member full access to the Apple Music.
– iCloud Storage: The most comprehensive and useful feature provided by iCloud to its subscribers, is its Storage. iCloud Storage can use used to keep all your important documents stored safely and securely in the cloud and is easily accessible. Not only does it provides you with dependable storage space, it also frees up the memory of your Apple devices which can be used for other purposes.
Source:Cool Muster