The United Nations has reprimanded Israel for completing what it said was the greatest destruction of Palestinian homes in the involved West Bank for 10 years.
Nearly 73 individuals, including 41 kids, were made destitute when their abodes were wrecked in the Bedouin settlement of Khirbet Humsa, in the Jordan Valley, the UN said.
The Israeli military said the structures had been fabricated wrongfully.
In any case, the UN considered the Israeli activities a "grave penetrate" of global law.
As indicated by the UN Office for the Co-appointment of Humanitarian Affairs (Ocha), 76 structures – including homes, creature sanctuaries, latrines and sun powered boards – were crushed when Israeli tractors moved in late on Tuesday.
Israel flattens Palestinian homes 'too close to hindrance'
Israeli court endorses town destruction
Khan al-Ahmar: The West Bank town confronting destruction
Israeli specialists put the figure significantly lower, saying an "authorization action" had been done including seven tents and eight creature pens.
Film from the scene following the destruction, delivered by Israeli basic freedoms bunch B'Tselem, demonstrated the zone tossed with destruction including curved metal, sheets and bunks.
While you were excitedly following the US decisions, Israel has destroyed a whole network's private compound, leaving 74 individuals, 41 of them minors, destitute. pic.twitter.com/7hA5AHdFn0
"This is an extraordinary unfairness," occupant Harb Abu al-Kabash told the Israeli paper Haaretz. "We didn't realize they were coming and we didn't get ready, and now we are confronting precipitation."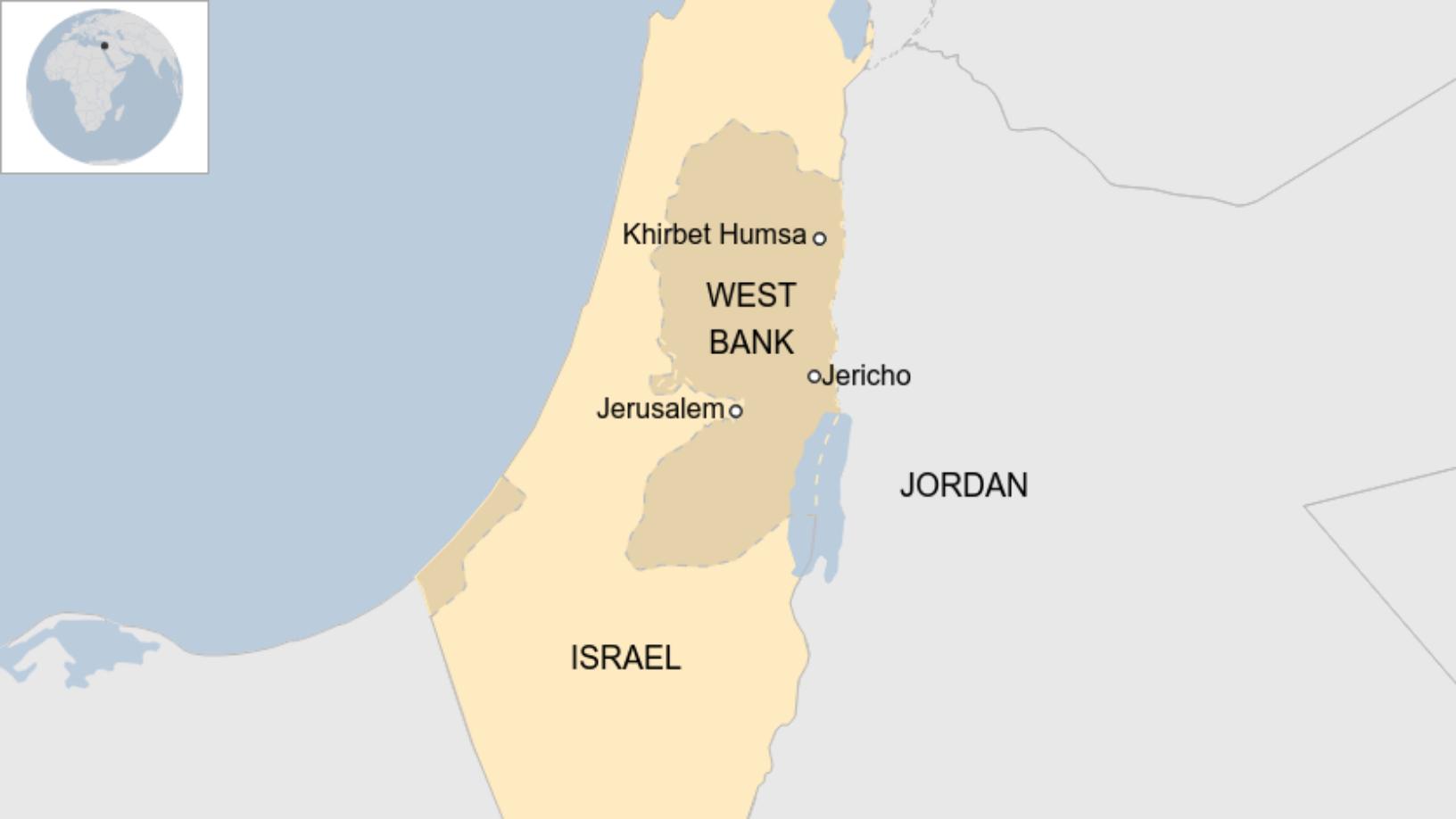 In an assertion, the Israeli military body liable for regular citizen issues in the West Bank said the decimated structures had been "constructed wrongfully in a terminating zone", or military preparing territory.
Ocha said Khirbet Humsa, known as Humsa al-Bqaiaa in Arabic, was one of 38 networks completely or halfway situated inside Israeli-assigned "terminating zones" and which comprise "probably the most weak networks in the West Bank".
It said such tear-downs were "grave breaks of the Fourth Geneva Convention" – worldwide law intended to ensure regular citizen populaces in involved regions.
Israel involved the West Bank in the 1967 Middle East war. Under ensuing arrangements, Palestinians practice restricted self-rule in parts of the West Bank, while Israel has generally speaking control.
Khirbet Humsa lies in a territory outside of Palestinian control.
Palestinian people group in Israeli-managed territories gripe that attempting to get building grants there is frequently useless.