Cocaine with an expected estimation of £100m has been found in a banana mash shipment, the Home Office has said.
The medications, which gauged in excess of a ton, were found during routine examinations at London Gateway, Thurrock in Essex, on 12 November.
They started in Colombia and were set out toward Antwerp in Belgium, as per customs authorities.
The National Crime Agency (NCA) said the find was "a huge hit to the coordinated wrongdoing bunches included".
Bundles of cocaine found in shipment of banana mash, 2020
It follows the revelation by UK Border Force officials of 1,155kg (2,550lb) of cocaine at the port in September.
NCA branch leader Jacque Beer stated: "While the UK wasn't the end objective for one or the other shipment, almost certainly, in any event an extent would have wound up being sold on our roads.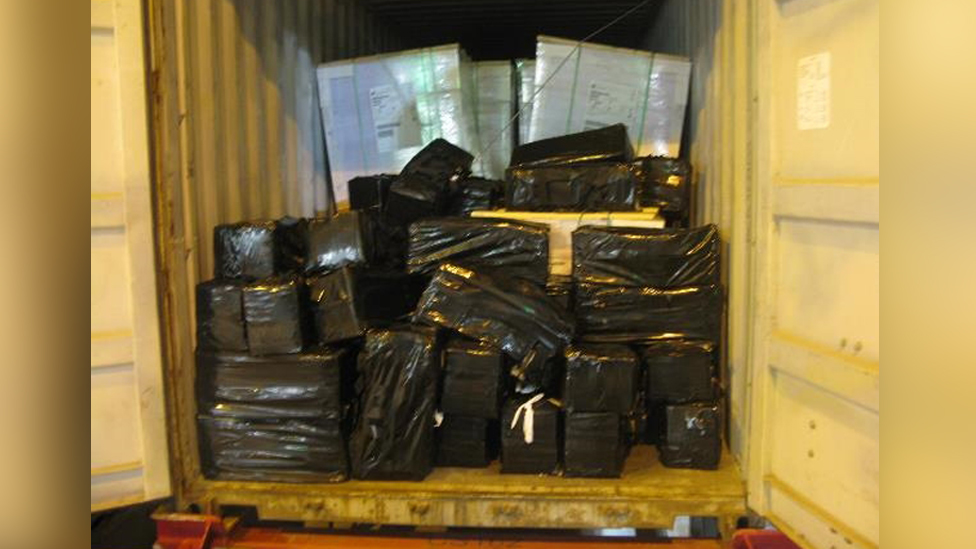 "These were generous seizures and will speak to a huge hit to the coordinated wrongdoing bunches included, which means less benefit for them to reinvest."