An Asian cop is suing the Met Police for lewd behavior and separation subsequent to getting "hundreds" of bigot and misogynist messages from a senior associate.
The lady said she felt "prepared and disregarded" after Stephen Redgewell sent her sexual pictures more than two years.
Det Sgt Redgewell spoke to her through his function as appointee general secretary of the Met Police Federation.
The Met said it had "zero resilience" for bigot and chauvinist conduct.
'Bigot' police officer sent sexual pictures to associate
Dark Met investigator 'racially annoyed' by PCs
Cautioning: This report incorporates bigot and hostile language
Mr Redgewell, presently 54, left the power in 2018 after independent reports that he had intercourse with a "dominatrix" in the central command of the Met Police Federation.
On Thursday, the Independent Office for Police Conduct (IOPC) discovered he had acted in a "savage way" by seeking after an "improper relationship" with the female official he was supporting about a work issue somewhere in the range of 2015 and 2017.
The Met stated, had he not surrendered, he would have been excused for net offense.
Messages shipped off the lady
official, who can't be named for lawful reasons, which were analyzed as a component of the IOPC's examination.
The messages were discovered to be sexual, against Semitic, bigot, homophobic and chauvinist.
Mr Redgewell had more than once sent the official profoundly sexualised photographs of the comic book characters Catwoman and Batman, including a cover and "awkward mug" with her name on it.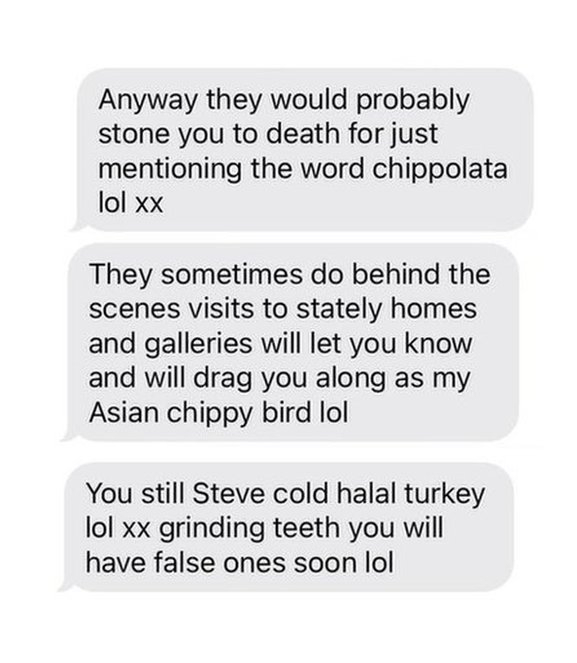 In the trades, he portrayed her as his "Asian chippy winged animal", a "bossy Muslim lady" and recommended she should leave her better half.
"I felt filthy, truly grimy, similar to I in a real sense had a great deal of earth on me," she told.
"I needed to tear my skin out, it was nauseating. I felt so disregarded and corrupted."
Text
The official, who has post-horrible pressure problem attributable to a different occasion while at work, said she had become so sick her weight had dove to an unfortunate size.
Mr Redgewell had been helping her application for clinical retirement as a component of his function in the Met Police Federation, a staff affiliation speaking to officials of senior position.
At the point when she raised her infirmity, he revealed to her she had "genuine Stevie withdrawal side effects" and said she resembled an "Asian angel drug fanatic".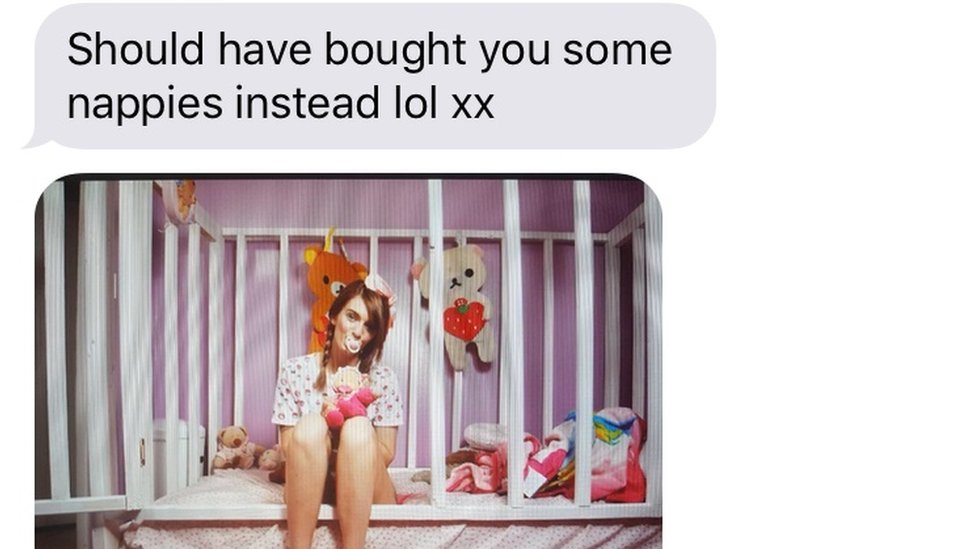 On one event, Mr Redgewell answered saying he should get her nappies and sent a fetishised image of a lady dressed like an infant.
The official said in her police casualty articulation, seen News, that Mr Redgewell had utilized his high status in the police to "groom me, control me, use me and genuinely misuse me".
"I generally felt like I was unable to challenge him," she composed. "I felt caught by him [and] detained in the present circumstance. He held a ton of intensity and… ensured I knew it."
The lady, in her 30s, has since resigned from the power and is making a legitimate move against the Met, including Mr Redgewell, over racial segregation and inappropriate behavior.
In her casualty sway explanation and guarantee, she blames the power for not paying attention to the messages at that point and accepted his conduct had been permitted to proceed as a result of "interior debasement, prejudice, and homophobic help".
"[They] had exceptionally solid, photographic and electronic proof yet they sat on it for a very long time, overlooking me, and declining to get in touch with me," she wrote in her grumbling.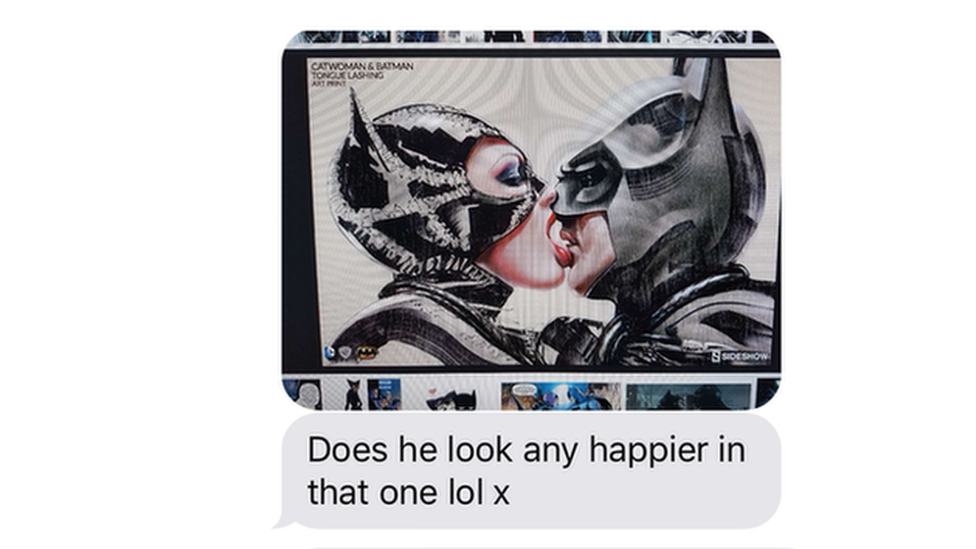 She had approached the police for wellbeing measures to be set up for her after Mr Redgewell had called her twice in the center of the evening, yet says she was overlooked.
"All through this entire cycle, I felt useless," she composed. "It is not, at this point my disgrace or weight to convey, it is these individuals who encouraged this, it is for them to convey this."
One of the messages
Lawrence Davies, of Equal Justice Solicitors, speaking to the official, stated: "Regardless of great work by the IOPC, previous sergeant Redgewell was allowed to resign by the Met Police before the gross wrongdoing hearing in spite of manhandling his office by his frightful badgering of our truly weak female customer."
IOPC local chief for London Sal Naseem said Mr Redgewell had "manhandled his situation by carrying on in a ruthless way" and was currently banished from the calling.
"This kind of horrifying conduct erodes the public's trust in policing and I have no uncertainty [it] will shock individual officials, the more extensive policing network and individuals from people in general," he said.
Administrator Paul Betts, of the Met's Directorate of Professional Standards, said the power had a "zero resilience strategy for any conduct that is bigoted, misogynist or homophobic".
The Met Police said it is improper to remark on progressing legitimate procedures and was anticipating a date for the last business council hearing.