On Monday, New Zealand's Maori woke up to an expression of remorse from one of the nation's greatest media associations, Stuff: "No matou te he; We are grieved."
It came following a months-in length profound jump into their own revealing which discovered their inclusion of Maori issues had "went from bigot to blinkered" over the organization's 160-year history.
The examination doesn't make for pretty perusing. Scouring its papers, writers discovered early, straightforwardly bigoted front pages and late letters loaded with bile. It found a propensity to over-report on Maori kid misuse cases, while making light of comparative wrongdoings in the European, or Pakeha, people group. It discovered endless events where it just hadn't tried to approach the Maori people group for their side of the story, siding instinctually with the more remarkable white populace.
It had, as Stuff's publication chief Mark Stevens said in an article distributed the very day, partitioned the nation into "two separate gatherings, us and them".
For Carmen Parahi, the expression of remorse was close to home. She had seen very close the issues revealed by the examination during her 20-year profession as a writer in New Zealand, and she had devoted a long time to driving the examination for Stuff. Yet, more significantly, it implied something to her as a Maori lady.
Carmen Parahi
"Until the day it dropped, I didn't figure it would occur," she told. "As a Maori lady, I have seen the effects of how the media has depicted Maori over ages, and felt it – in light of the fact that we are an aggregate people. Notice Maori in a story and collectivize Maori in the narratives as we have been, at that point you are disclosing to me that I am a kid victimizer, or that I am essential for this fear gathering.
"It is every one of these things that the media continue saying, Maori you need to figure this out, Maori you need to do this, and that begins to play on your perspective on yourself."
'Savages'
Parahi hadn't expected to look far to perceive how the media's depiction had influenced the Maori public – she discovered it in the bigoted letters to the proofreader painstakingly glued into a scrapbook having a place with her granddad after he kicked the bucket.
"I figured, for what reason did my granddad hold these letters to the proofreader? He more likely than not kept them on the grounds that [of] what they said in those letters – 'We must stop them being savages'. He needs to refute them. He needs to show them being Maori. That must have truly harmed him. Furthermore, I feel truly hurt for him."
Carmen Parahi with her granddad – Maori All Black player, vocalist, LDS minister, and worker
Stuff's examination found the organization had, somely, made huge walks from the inclusion of its first papers. Set up by pioneers for pilgrims, it had in 1870 depicted the Maori as "a murderous and semi-brutal race".
In any case, that didn't mean it had done what's necessary.
Take how New Zealand's established press covered a progression of police strikes on a presumed fear monger ring in 2007, which saw many officials dip on a far off, greater part Maori territory.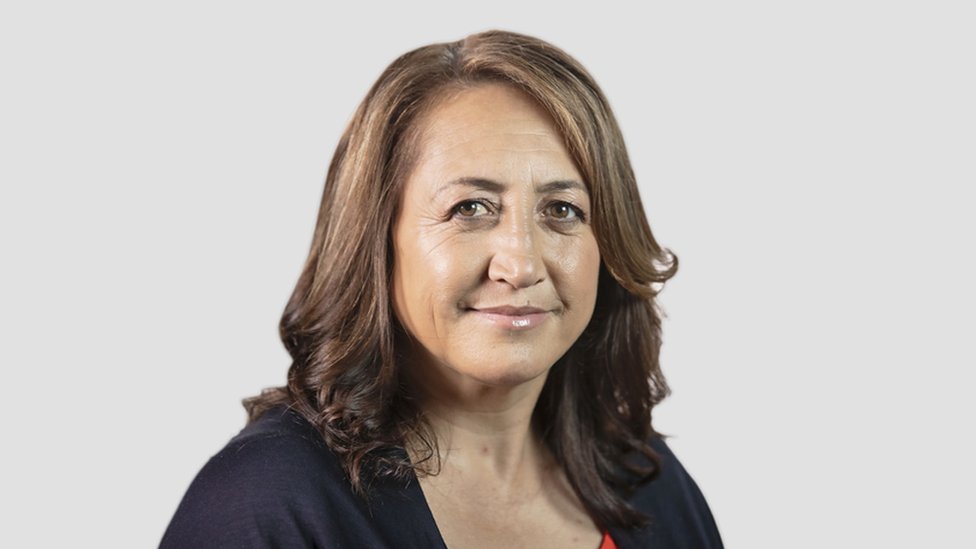 "They really shut down the entire network," Parahi clarifies. "In that network, they were holding families in their homes. They halted [school] transports, they terrified the entire network."
Neighborhood iwi play out a haka during a night to remember Maori administration in the NZ military on February 05, 2020
The assaults would in the long run bring about nobody being gone after for illegal intimidation. Four individuals were seen as blameworthy of guns related offenses and the police in the long run apologized to the network for their activities.
Be that as it may, the Stuff examination discovered their revealing had likewise missed the mark.
"We were so bustling agonizing over the possibility that every one of these individuals were making dread plots we didn't venture back and we didn't speak to that network," Parahi says. "On the off chance that this was a network in Auckland or Wellington or Christchurch, there would have been a mayhem from people in general about how cumbersome the police [were]. However, we didn't go to bat for Maori. We didn't as columnists take all sides against the forces and authority of the state."
Police research a property at Somerville Street on March 16, 2019 in Dunedin, New Zealand
A couple of months back, Parahi arrived at a junction.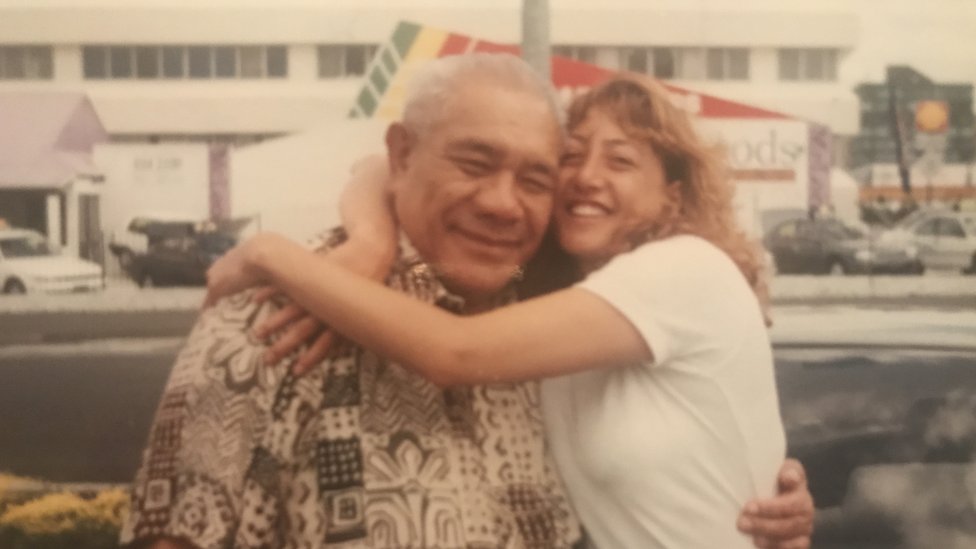 "I love the high standards of reporting," she clarifies. "What I don't care for is the point at which we utilize a monocultural focal point to make some comprehend. I've been doing stories for quite a long time about institutional bigotry against Maori. I thought for the current year, for what reason am I proceeding to do this if the news coverage industry could likewise be blamed for institutional prejudice.
The nations wrestling with their European past
Book pulled after NZ writer scrutinizes Maori tattoo
Air New Zealand drops prohibition on staff tattoos
"The news media was set up in Britain. It was then imported as Britain colonized the globe. It has been exceptionally Western… it is a white point of view. It implies anybody outside of that structure loses their voice.
"Furthermore, actually, I got tired of the manner in which we were providing details regarding Maori. So possibly I leave the business, which I love, or take care of business."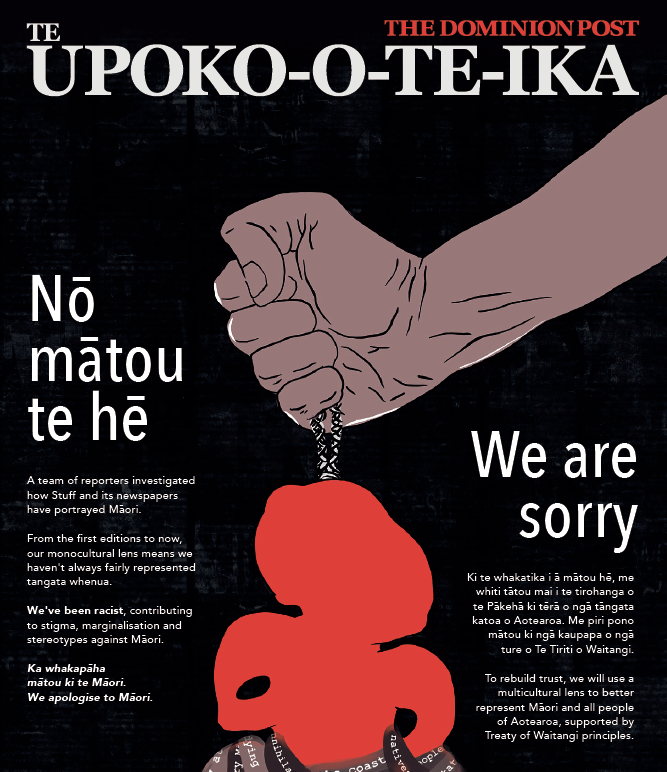 Parahi settled on the last mentioned, and from here it was an instance of "opportune spot, correct time". Stuff is New Zealand-possessed without precedent for its set of experiences, and she got uphold from associates over the range prior to moving toward the organization's CEO, Sinead Boucher, with a straightforward message: we need to change, and we should be more agent.
Boucher's reaction? "I've been pondering this – how would we do it?"
A half year later, Stuff distributed its conciliatory sentiment and conceded – boisterously – it had been bigoted.
The Dominion Post
Significantly, it has additionally swore to do things any other way going ahead. In addition to other things, the gathering has set up a "Pou Tiaki" area, which will feature Maori stories, with Parahi as its proofreader.
Be that as it may, Parahi is quick to push: "This isn't about me or what I need."
"This is about the entire organization," she says. A couple of days after the papers were distributed, it devoted seven advertisement free pages to the examination – a sign it was taking care of business. They all realize we must be more agent."
It appears to be the general population additionally know this. Truly, there have been some membership undoings, and a couple of grumblings however they were two-to-one for the move.
Parahi concedes that she was trusting it would be three – to – ne, yet was unobtrusively reminded by an associate that a couple of years back "it would have been 10-to-one the alternate way". In addition, the site – which is paid for by a blend of promoting and gifts – had its best day ever for gifts.
Yet, it is the effect on the more extensive Maori people group which truly sticks out.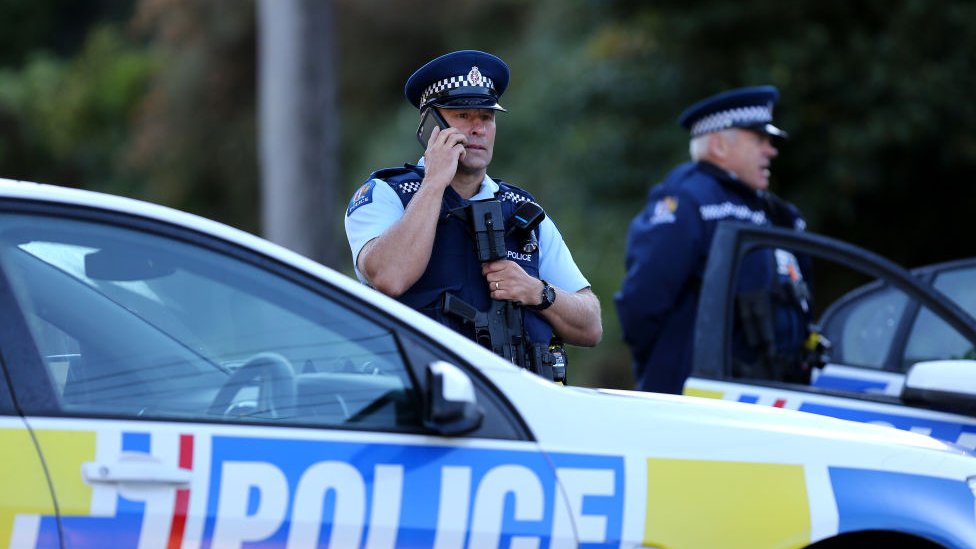 "I cried when the news broke on Monday. I totally bellowed," Glenis Philip-Barbara, New Zealand's first associate Maori official for youngsters, revealed to One News.
The Stuff conciliatory sentiment was an "affirmation of something you and I have lived with for our entire lives".
"Never in my most extravagant fantasies did I actually figure this day would come," she revealed to Maori columnist Jenny May Clarkson. "For us at the Children's Commission, we see and we get with kids each and every day to live in a country which accepts that you are characteristically criminal, that will chase after you in a shop, to live with an educator that feels that, as an earthy colored child, you will never add up to a lot."
Responses like this simply go to show Parahi and the wide range of various Stuff columnists' persistent effort was required.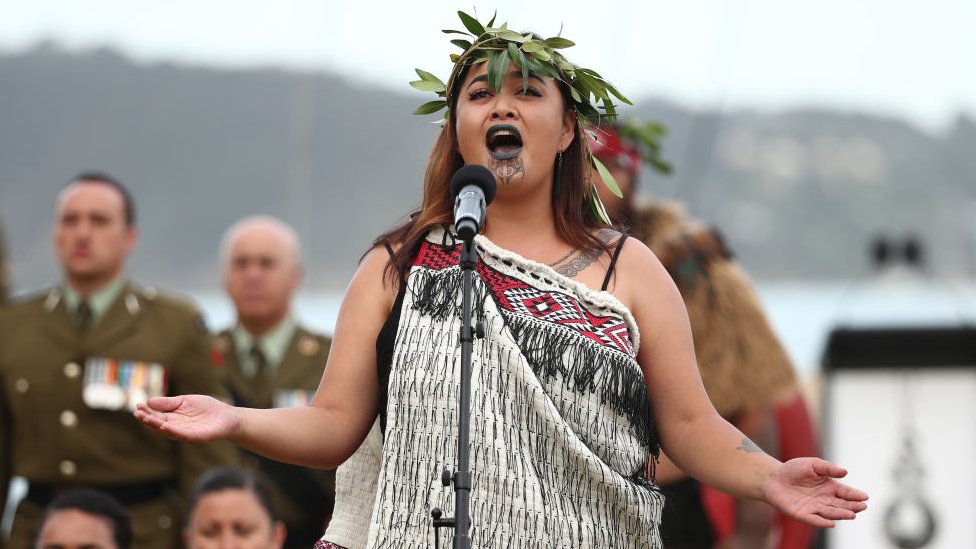 "We are continually considering power answerable – when will we consider ourselves responsible? News coverage is important for our majority rule government," she calls attention to.
Also, how can she figure her granddad would feel, perusing the conciliatory sentiment?
"He would have cherished it."