US Secretary of State Mike Pompeo is creating a surprise stop by at North Korea, with speculation growing he will bring home three jailed Americans.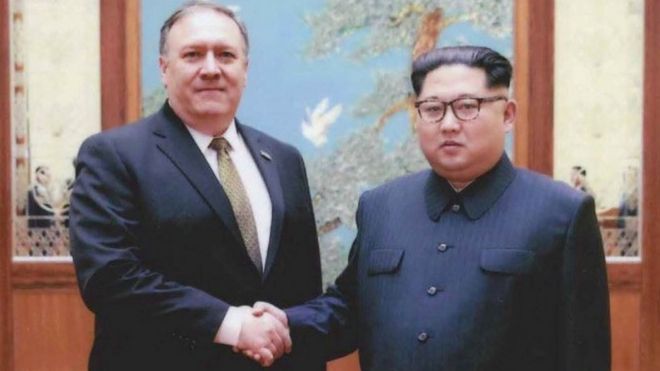 Mr Pompeo's visit is intended to lay the groundwork for a historic summit between North Korean leader Kim Jong-un and US President Donald Trump.
He told reporters he was hoping to finalise plans for talks, which will likely concentrate on denuclearisation.
However the release of the detainees is a main issue for the Americans.
A South Korean presidential official told news agency Yonhap that Pyongyang was expected release a the US citizens as a "goodwill gesture ".
Mr Pompeo said he hoped North Korea would "do the best thing" and release three Americans imprisoned in the country.
"We've been seeking the release of those detainees for 17 months," he said.
One of the detainees was jailed in 2015, the other two have been around in prison just for over a year. Their convictions have now been widely condemned as political and an abuse of human rights.
North Korea has historically used its foreign prisoners as leverage in its diplomatic dealings.
The past American to be freed – Otto Warmbier, who was simply jailed for stealing a hotel sign – was published a year ago but was fatally ill, and died soon after returning home. The explanation for death remains unexplained.