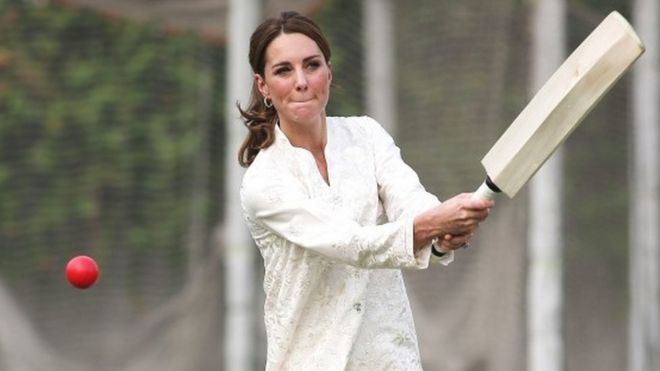 The Duke and Duchess of Cambridge have delighted in a round of cricket at a Pakistan sports institute on the fourth day of their imperial voyage through the nation.
Sovereign William and Catherine alternated to bat at the National Cricket Academy in Lahore and visited to youthful players.
The couple additionally visited the nation's second biggest mosque, the Badshahi Mosque, following in the strides of the duke's folks.
His late mother Diana, Princess of Wales, visited the sacred site in 1991.
His dad, the Prince of Wales, went to the mosque with the Duchess of Cornwall on their regal visit in 2006.