Practically 50% of auxiliary schools in England sent home at least one students due to Covid occurrences a week ago, the most recent participation figures show.
It implied understudies disconnecting in 46% of optional and 16% of grade schools.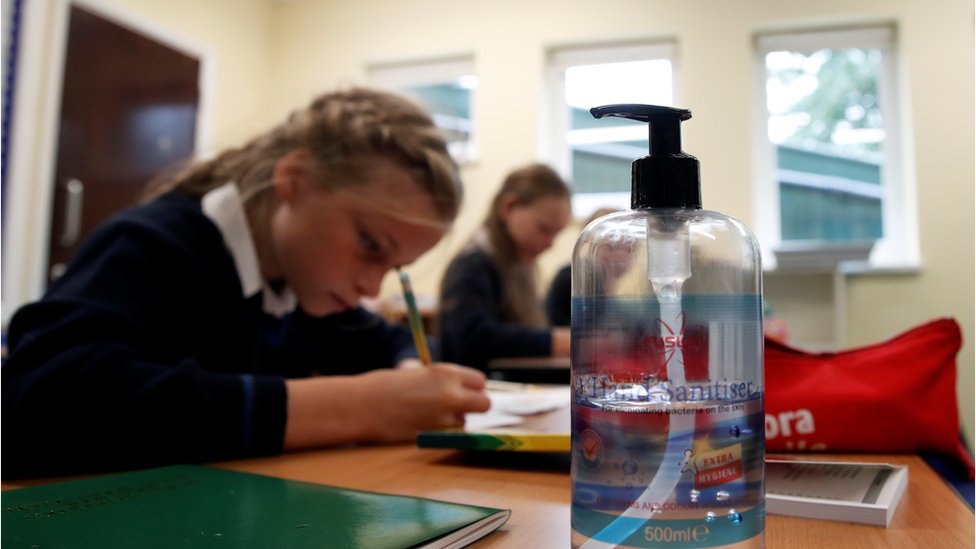 Interruption from Covid has been expanding in schools – however the method of checking has changed which forestalls examinations with earlier weeks.
However, generally participation has exacerbated from 90% to 89%.
In earlier weeks the Department for Education (DfE) has distributed a figure indicating the number of schools were just halfway open as a result of sending home gatherings of understudies – which had ascended to 21%.
'Injustice and lopsidedness'
However, the most recent week by week figures utilize an alternate method of demonstrating how participation has been influenced during the pandemic – in light of at least one understudies having to self-confine.
This shows 21%, all things considered, essential and optional, sending home an understudy – with up to 13% sending home at least 30 students.
Beneath this general normal, optional schools keep on confronting considerably more noteworthy issues – multiple times bound to send home understudies than in essential.
Coronavirus school interruption deteriorating in England
School figures show 88% back for beginning of term
Geoff Barton, head of the ASCL head educators' association, said the most recent figures indicated the "significant level of disturbance" from Covid flare-ups.
He said schools "haven't got enough help from the administration" over admittance to testing and wellbeing counsel – and a helpline set up for schools by the DfE had demonstrated "sketchy" in its handiness.
younger students at work area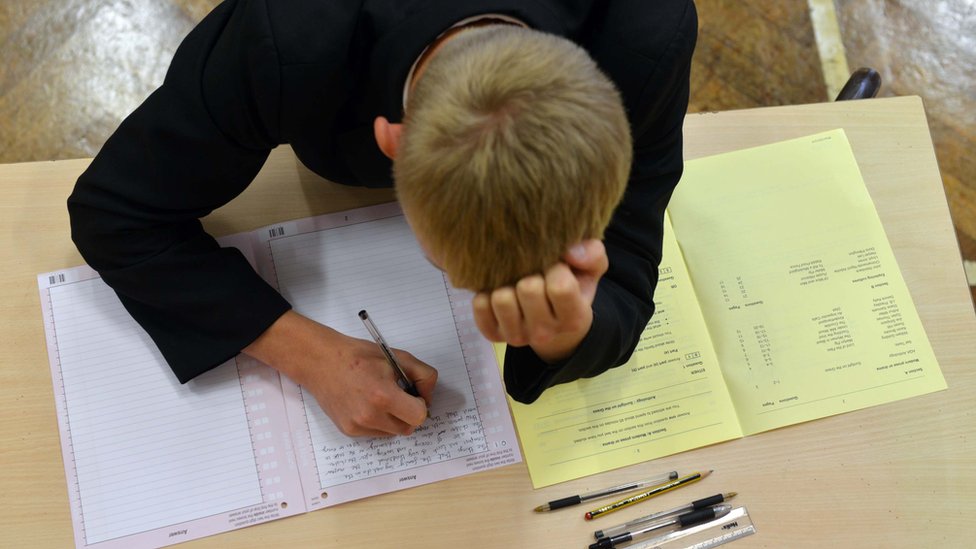 Showing up before the Education Select Committee on Tuesday morning, England's Schools Minister Nick Gibb said the adjustment in information distributed on participation gave more "granular detail".
"So the participation information that is distributed this evening will be on an alternate timetable from the information we've distributed up until now, on the grounds that the information we've gathered so far requests that schools report whether they have sent home gatherings of students."
Test stresses
There have been worries about how understudies missing school will have the option to take GCSE and A-level tests the following summer.
Mr Gibb said tests remained the most attractive framework – however there was a specific worry about how tests could be reasonable between understudies who have missed various measures of time in school, with those in high contamination zones liable to have missed the most.
Student taking GCSE assessment
"The other issue that truly stresses me more than some other issue we're wrestling with right now is the shamefulness and lopsidedness, where various understudies have had an alternate encounter of missing instruction during this period.
"Furthermore, that is something that is something that we're working with the test sheets and Ofqual to look to address."
He recognized that "a few understudies will have endured more noteworthy lockdowns, more prominent inclination to act naturally confining than understudies in different schools".
"That stresses me," he said.
Mr Gibb said it was significant that all year bunches were "ready to get up to speed as quickly as conceivable on the lost training that has been brought about by this pandemic".
"We don't need this age of schoolchildren to endure long haul as an outcome of shutting schools to most students from March to the late spring."
Squeezed about tests, he disclosed to MPs he expected GCSEs and A-levels to proceed the following summer.
"We anticipate that all schools should sit tests, we anticipate all understudies in Year 11 and Year 13 who are reading for tests to take those tests.
"We've been working intimately with Ofqual and the test sheets unquestionably in any case on the circumstance issue and we've just declared that there'll be a multi week deferral to the circumstance."
He said there was no arrangement to abbreviate the school occasions, saying instructors and understudies required a break.