The renewables business has stopped a proper grievance about a Northern Ireland Audit Office report that discovered inordinate appropriations are being paid to proprietors of wind turbines.
Industry agent body RenewableNI said that the work was "not good for reason" and should be dismissed.
Be that as it may, the Audit Office has "unequivocally discredited" the affirmation.
RenewableNI disagreed with the report distributed in October.
It zeroed in on independent single breeze turbines, not huge breeze ranches.
The report utilized the case of a turbine that could acquire £95,000 every year in endowments and pay back the £300,000 fabricate cost in four years, getting a charge out of a further 16 years of installments.
There are 1,200 such independent turbines in Northern Ireland.
The Audit Office said the installments, raised from a toll on clients' power bills, were "exorbitant".
RenewableNI said the figures in the Audit Office report depended on a solitary turbine that was not associated with the power matrix.
It questioned the cost presumptions and said its individuals, which are conveying such tasks, didn't perceive the figures.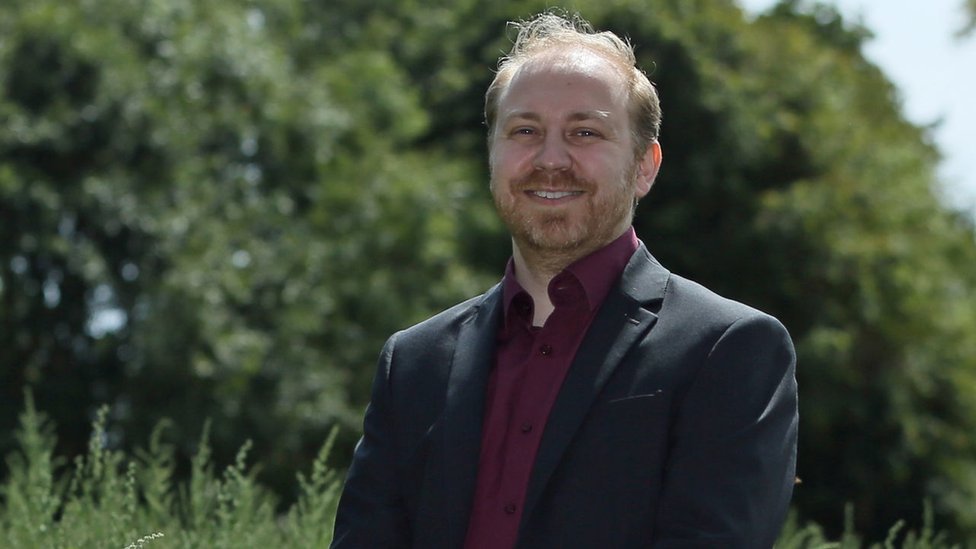 Steven Agnew
"From beginning speculation, improvement and age expenses to continuous support, protection and working costs, the Audit Office has missed the point all things considered," said representative Steven Agnew.
"In doing as such (they) have subverted the huge commitment of the little scope renewables area to the economy and the climate."
He said they had not just held up a conventional objection with the Audit Office under its complaint strategy yet dispatched bookkeepers to deliver a free review.
RenewableNI said the expense of purchasing and introducing a turbine was ordinarily at any rate £600,000, twice what the Audit Office had recommended.
The Audit Office affirmed the grievance and said it had offered to meet RenewableNI to examine their interests.
It said because of the nonappearance of legitimate information on paces of return for turbines from both the Department for the Economy and Office of Gas and Electricity Market (OFGEM), the body which oversees the plan, it had done its own figurings.
"We consider that our computations are a sensible gauge of a normal pace of return," the Audit Office said.
"Likewise with the entirety of our reports, this report is evidentially based and its exactness was concurred with the Department for the Economy and the Utility Regulator ahead of time of distribution."
RenewableNI said it comprehended Spotlight was dealing with a program dependent on the discoveries of the Audit Office report.
It said it had made the creation group mindful of its interests over the exactness of the figures in it.