The picture posted by a Chinese authority seems to allude to supposed unlawful killings by Australian troopers in Afghanistan.
Australia has requested a Chinese authority bring down a phony picture posted on Twitter portraying an Australian officer holding a blade to the throat of an Afghan youngster.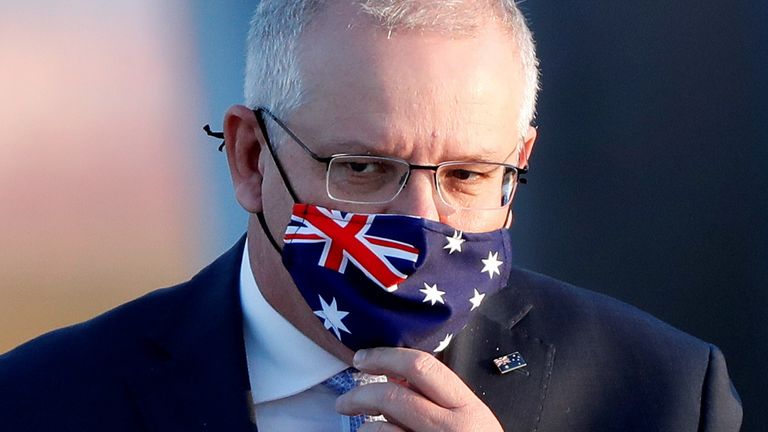 In a media instructions denouncing the picture, Australian Prime Minister Scott Morrison portrayed it as "genuinely hostile".
"It is completely incredible and can't be supported on any premise," he said. "The Chinese government should be totally embarrassed about this post. It reduces them on the planet's eyes."
The picture was posted on Monday by China's unfamiliar service representative Zhao Lijian, alongside the subtitle: "Stunned by murder of Afghan regular people and detainees by Australian troopers. We firmly denounce such acts, and call for considering them responsible."
It seems to reference a free report on supposed unlawful killings in Afghanistan.
The Australian government has told 13 uncommon powers officers they face excusal over the claims, and said it has set up a "straightforward and genuine" measure for the examination.
Australia's relationship with China has been tense since Canberra required a global investigation into the causes of the Covid pandemic.
Coronavirus: South Australia starts six-day lockdown after group of 22 Covid cases
Prior to this most recent conflict, China had recorded its complaints about Australia's unfamiliar venture, public security and basic freedoms strategy.