A new report comes from Korean news outlet ETNews that cites Samsung will be releasing four folding smartphone devices in 2021. The models will reportedly consist of two Z Fold models and two Z Flip models.
Following the reports that Samsung plans to scrap its Galaxy Note lineup, the company will release the Galaxy S flagships in the first half of the year, with the expectation that Samsung will release foldable flagship phones in the second half. Samsung's Note series is effectively being succeeded by the highest-tier Galaxy S21, which will come with S Pen support.
Samsung will release two Galaxy Z Fold2 successors (perhaps "Z Fold3") and two Galaxy Z Flip successors. Likely to align with the naming scheme of the Z "Fold3", Samsung might name the other models the "Z Flip3". The two might come with different features and performance. All Galaxy Z phones are expected to arrive with 5G support. Mass production will reportedly begin sometime in August.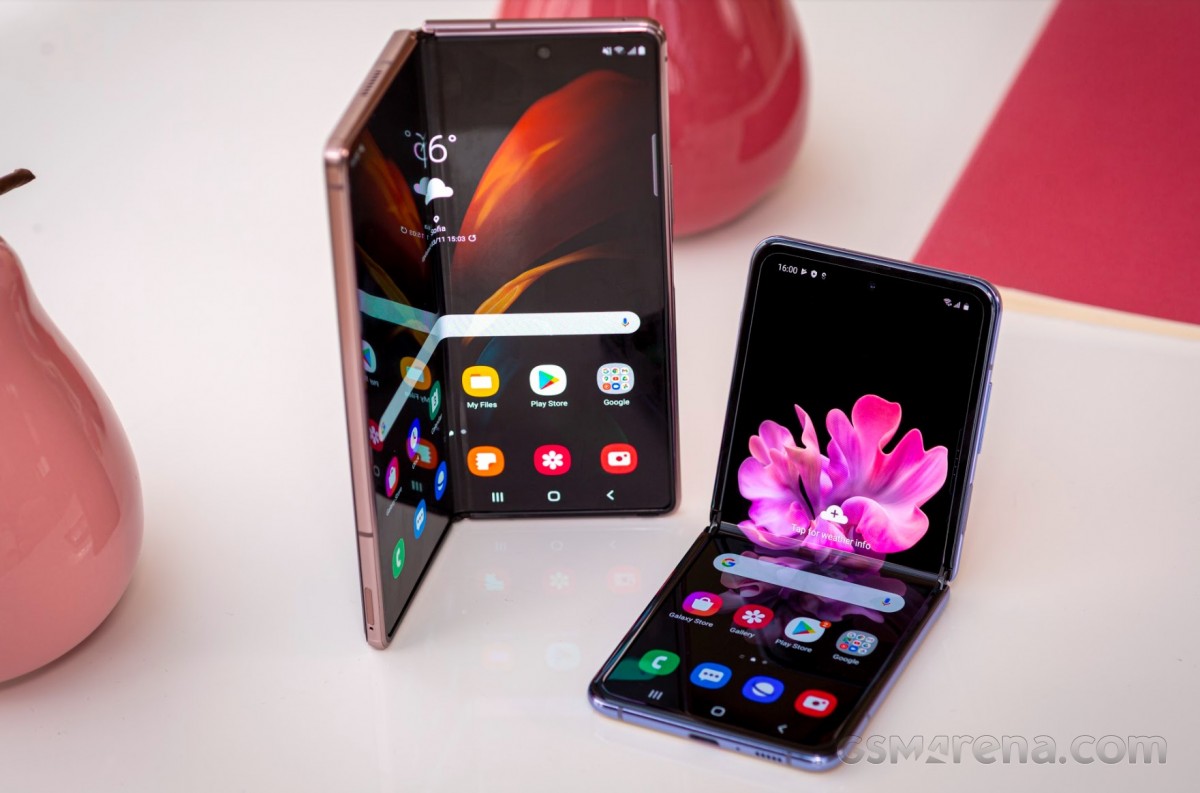 Samsung Galaxy Z Fold2 with Galaxy Z Flip
Its reported that Samsung plans to include S Pen support for the higher-end Z Fold3, which many fans have been hoping for since the first Galaxy Fold. Sadly, the displays of the first and second-gen Folds are too fragile to support this kind of input. We wonder how Samsung would make the display more durable and if it would be able to achieve it for the Z Fold3.
Looking towards 2022, ETNews reports that Samsung might even be planning to release a rollable smartphone either late 2021 or the following year. LG's already trademarked a name for its rollable smartphone, but we still have no solid timeframe for that yet. 2021 will be quite an interesting year for the mobile industry as we (hopefully) see the price of folding devices begin to fall.
Image Source:Gsmarena