A little fellow who endured extraordinary wounds when he was tossed from the Tate Modern survey stage has begun to walk, his family has said.
The kid, matured six at that point, had been visiting London from France when he fell 100ft (30m) a year ago.
In a proclamation, his family said he had started strolling with the guide of a stick and was additionally in less torment.
Jonty Bravery, 19, who tossed the kid, was indicted for his endeavored murder and imprisoned for a very long time in June.
During Bravery's condemning, the court was told the kid would need nonstop mind until in any event 2022.
His wounds incorporated a seep to the mind and breaks to his spine.
Tate Modern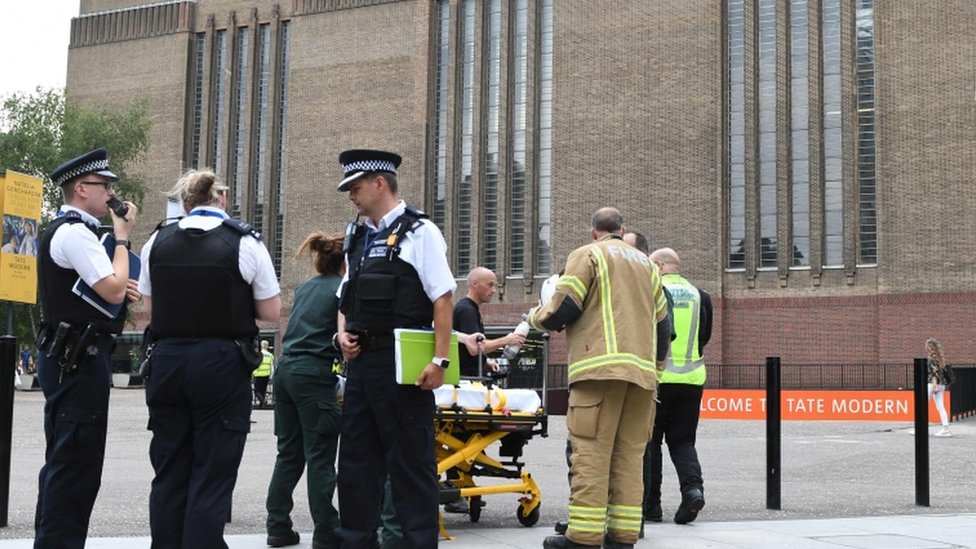 In an articulation refreshing admirably wishers, the kid's family said his condition was proceeding to improve and he could stroll with the guide of "a tetrapod stick while we hold him by the rear of the coat for balance".
They said specialists had the option to bring down his drug as he was in less torment and he was accomplishing more with his left arm "like holding his container of toothpaste or his glasses case to close it".
"He keeps on recuperating his breath. He actually talks gradually, yet now expresses word by word and not, at this point syllable by syllable.
"He attempts to sing and make up tunes with rhymes," they added.
Coronavirus limitations mean one parent goes through the day with the kid and the other the night and he is not, at this point permitted home for end of the week visits.
His folks said his "memory is indeed enormously influenced" and he "no longer recalls what he did that day or what day it is".
"We are anxiously anticipating the… return of end of the week leaves and visits since he misses his grandparents and his companions," they said.
A gathering pledges page for the kid has raised more than £250,000 towards his consideration.