What a test to be the leader of the World Health Organization (WHO) in the hour of the corona virus.
The whole planet holding tight all your words, tending to day by day public interviews at the base camp in Geneva to detail a consistently expanding number of cases in a regularly expanding number of nations.
This is the part of Ethiopian Tedros Adhanom Ghebreyesus, the principal African leader of the WHO, who took office more than two years back promising to change the association, and to handle the ailments that murder millions every year: jungle fever, measles, youth pneumonia, or HIV/Aids.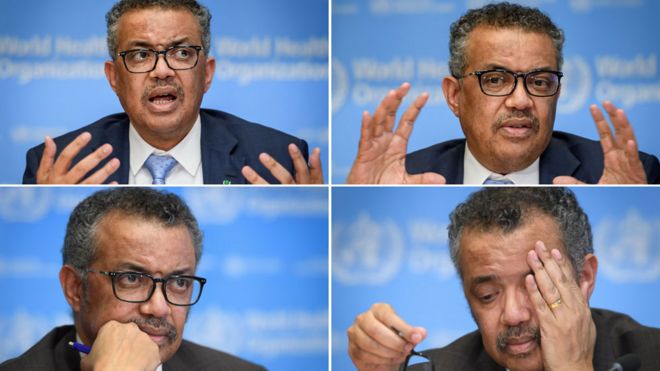 But, while the WHO is without a doubt buckling down on those sicknesses, Dr Tedros' time in office has been overwhelmed first by Ebola in the Democratic Republic of Congo, and now by Covid-19.
Both have been announced Public Health Emergencies of International Concern, or PHEICs.
'Enchanting and unassuming'
That implies they require 24-hour checking, sending of clinical staff, hardware and medications, day by day conversations with influenced nations and nations who may be influenced, and obviously, a constant flow of solid data for an on edge world frantic for sure fire answers.
"Beguiling" and "unassuming" are a portion of the words the individuals who realize him use to depict the 55-year-old.
At his first question and answer session as WHO chief general, the Geneva-based columnists were to some degree distracted by his way.
He walked around grinning, plunked down and talked in a casual way, his voice now and then so tranquil it was hard to hear him. That was an extremely large change from his progressively formal forerunner, Margaret Chan.
But then behind that calm way there must lie a decided man.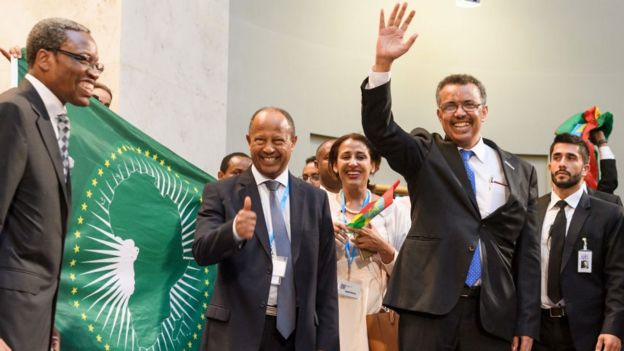 Before turning out to be leader of the WHO he moved through the positions of Ethiopia's administration, turning out to be wellbeing priest and afterward remote pastor. He was unable to have risen that far by acting naturally destroying.
Sibling kicked the bucket of suspected measles
Dr Tedros was conceived in 1965 in Asmara, which turned into Eritrea's capital after autonomy from Ethiopia in 1991, and experienced childhood in northern Ethiopia's Tigray area.
One developmental, and now inspiring experience, was the passing of a more youthful sibling, who was around four years of age at that point, he read a clock magazine in November. Afterward, as an understudy, Dr Tedros came to presume it was measles that executed him.
"I didn't acknowledge it; I don't acknowledge it even now," he was cited as saying, including that it was out of line that a youngster should kick the bucket from a preventable sickness since he was conceived in an inappropriate spot.
"All streets should prompt all inclusive wellbeing inclusion. I won't rest until we have met this," he told the World Health Assembly in a matter of seconds before his political race as WHO boss.
Dr Tedros turned into an individual from the Tigray People's Liberation Front (TPLF), which was in the vanguard of the 1991 oust of Ethiopia's Marxist tyrant, Mengistu Haile Mariam.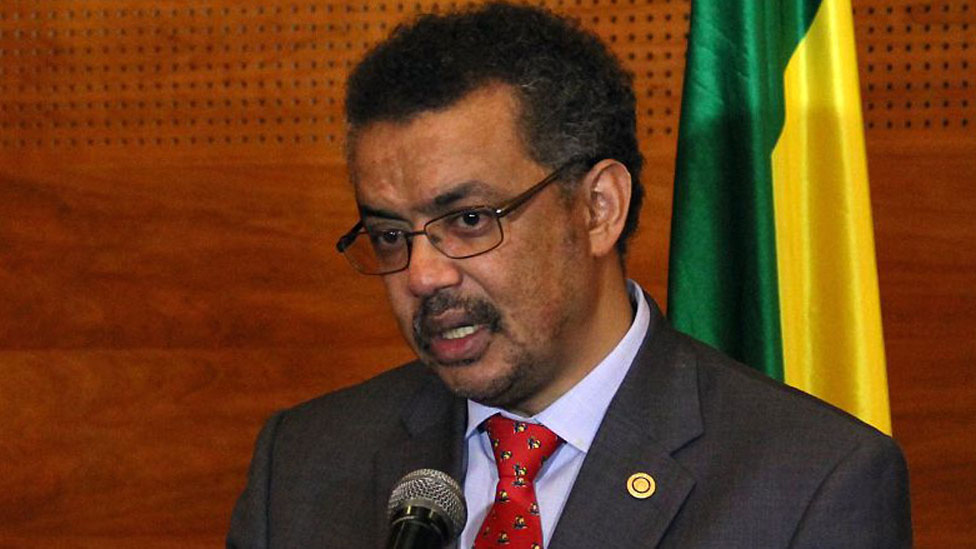 As an administration serve from 2005, he was viewed as more receptive and amicable than a portion of his increasingly somber TPLF companions.
He has been lauded for transforming the wellbeing part and improving access to human services in Ethiopia, Africa's most crowded state after Nigeria.
Be that as it may, when he was in control, his service was known to dishearten writers from revealing about presumed cholera cases in the nation.
'Persuading China'
During his profoundly proficient and at last effective crusade to lead the WHO, Dr Tedros' supporters rejected claims that he had concealed cholera episodes.
That is the reason "influential" and "political" are likewise words which yield up normally while examining his authority of the WHO.
He realizes that the WHO's prosperity handling worldwide wellbeing emergencies relies upon the co-activity of the association's 194 part states.
During the present Ebola flare-up in DR Congo, he has gone there a few times, to see the circumstance as well as to likewise converse with government pioneers. What's more, he moved rapidly to visit Beijing when updates on the coronavirus flare-up rose.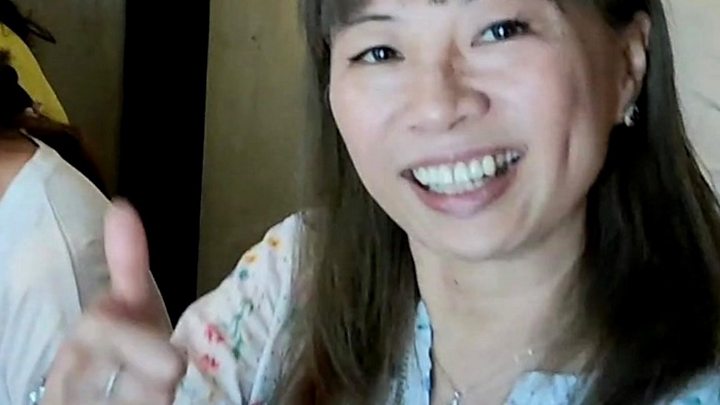 "His procedure is to cajole China to straightforwardness and worldwide co-activity instead of scrutinizing the administration," says Lawrence Gostin, Professor of Global Health Law at Georgetown University.
In any case, has that really worked?
Some WHO watchers have censured the unreserved applause loaded on China for its regulation measures.
After his outing to Beijing, Dr Tedros said China had set "another standard for episode control".
A couple of days after the fact, he told world pioneers meeting at the Munich Security Conference that China's activities had "purchased the world time".
Such remarks sit precariously with the information that China captured wellbeing laborers who originally raised the alert about the episode.
There is analysis too that Dr Tedros stood by too long to even think about declaring a PHEIC.
"I was one of the first to request that he call a PHEIC," says Prof Gostin. "Having said that, it was just a brief pause and I don't think the planning had any effect on the direction of Covid-19."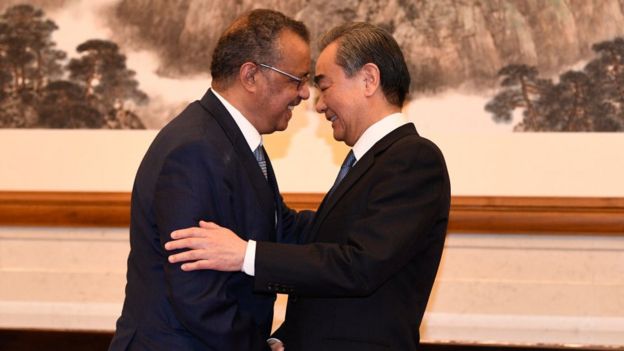 "I do stress a lot anyway that his gushing acclaim for China could in the long haul discolor the WHO's notoriety for being a believed logical position ready to talk truth to control."
So while Dr Tedros might be political, a great deal of that political exertion is by all accounts spent consoling dictator, untransparent governments, in an offer to get them to work with the WHO to handle sicknesses which undermine worldwide wellbeing.
With regards to seeing how that exertion might be seen by governments in Western majority rules systems, his political aptitudes may not be so sharp.
Not long after taking office he proposed Robert Mugabe, Zimbabwe's leader at that point, as a WHO altruism envoy, saying he had attempted to make Zimbabwe "a nation that places all inclusive wellbeing inclusion and wellbeing advancement at the focal point of its strategies".
Simply following quite a while of shock, from governments, yet from human rights gatherings, who highlighted the hardship that Mr Mugabe's system had dispensed on its kin, did Dr Tedros choose to pull back his proposition.
'Abandoned subsidizing for WHO'
Presently, amidst a worldwide flare-up of a shiny new infection, his judgment is being addressed once more.
Some need him to announce a pandemic, others, including senior authorities at the WHO, call attention to that it is just a word, and making the presentation would not change the WHO's methodology to contain the ailment.
At that point there are virologists and disease transmission specialists, some of whom express the WHO's recommendation to part states to embrace "powerful, forceful" regulation measures is excessively weak, and other people who state the WHO is over-responding.
We have been here previously. Dr Chan was condemned for an apparent eruption to the 2010 swine influenza flare-up, over which she announced a pandemic and prompted nations to burn through millions on meds most didn't, at last, need.
At that point she supposedly reacted dreadfully gradually to West Africa's calamitous Ebola episode, which asserted at any rate 11,000 lives.
"Cursed on the off chance that you do, doomed on the off chance that you don't", is an expression you frequently hear at WHO central command.
Prof Gostin trusts Dr Tedros has become "the image of authority" over the span of the coronavirus emergency. Be that as it may, he cautions, the WHO's "central shortcomings are still there, including abandoned subsidizing".
'See you tomorrow'
The achievement of Dr Tedros, and the WHO all in all, at taking care of the coronavirus won't be truly clear until the emergency is finished.
Until further notice, he will continue encouraging nations to plan, to analyze, to follow, and to contain.
Consistently he gives a public interview, each day his words are flashed the world over. Furthermore, regardless of the strain to think of answers, in spite of the steady media spotlight, he stays peaceful and well disposed.
The finish of each question and answer session is consistently the equivalent; a social event of papers, a grin, and "see you tomorrow".