A large number of dissidents in Thailand united on the police central command in Bangkok on Wednesday night, destroying the structure a day after rough fights left handfuls harmed.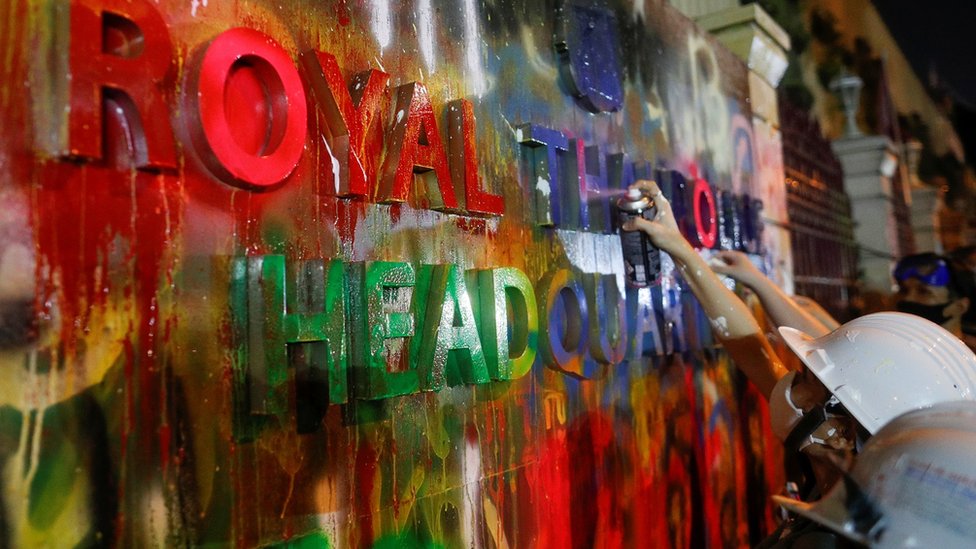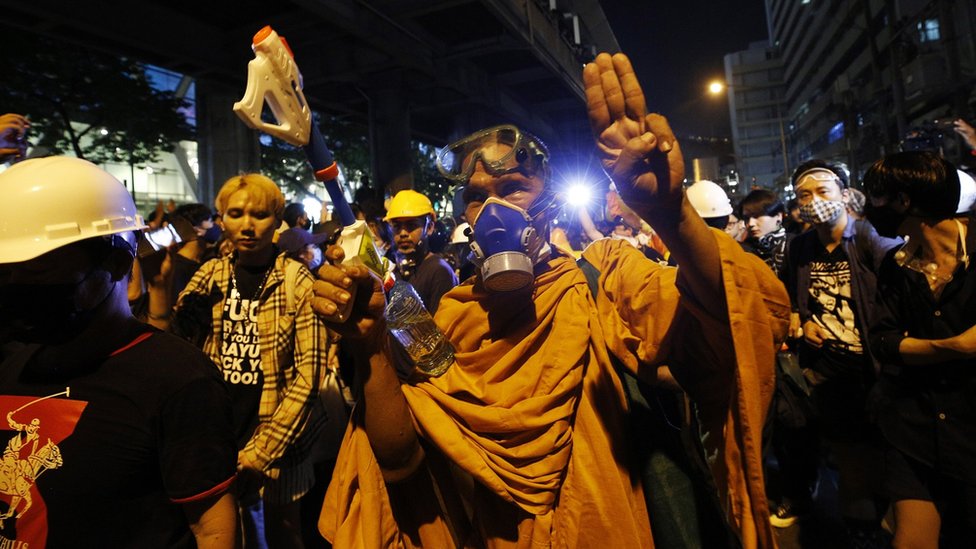 Infuriated by the public authority's choice to dismiss an established change proposition – a critical interest of dissenters – and claimed police brutality, demonstrators heaved containers of beautiful paint and splashed spray painting on the Royal Thai Police central command's structure exterior.
A demonstrator tosses paint over a plaque with lettering on it before the police base camp during a meeting in Bangkok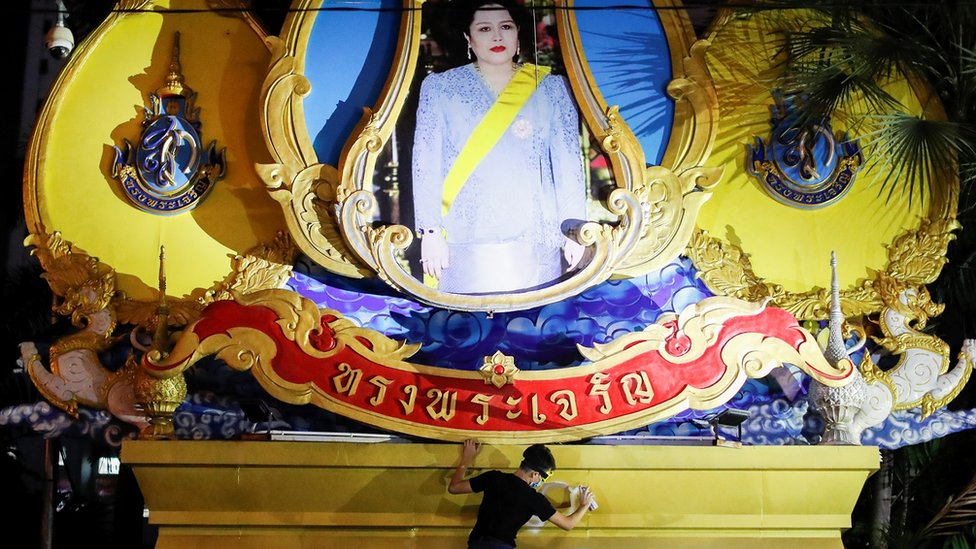 Thailand has been shaken by understudy driven fights for quite a long time, with dissidents requesting protected changes, the expulsion of the nation's Prime Minister and changes to the government.
An individual stands before the paint-covered plaque with lettering on it during an assembly in Bangkok
On Tuesday, Thailand encountered its most vicious fights in months as dissidents conflicted with police authorities.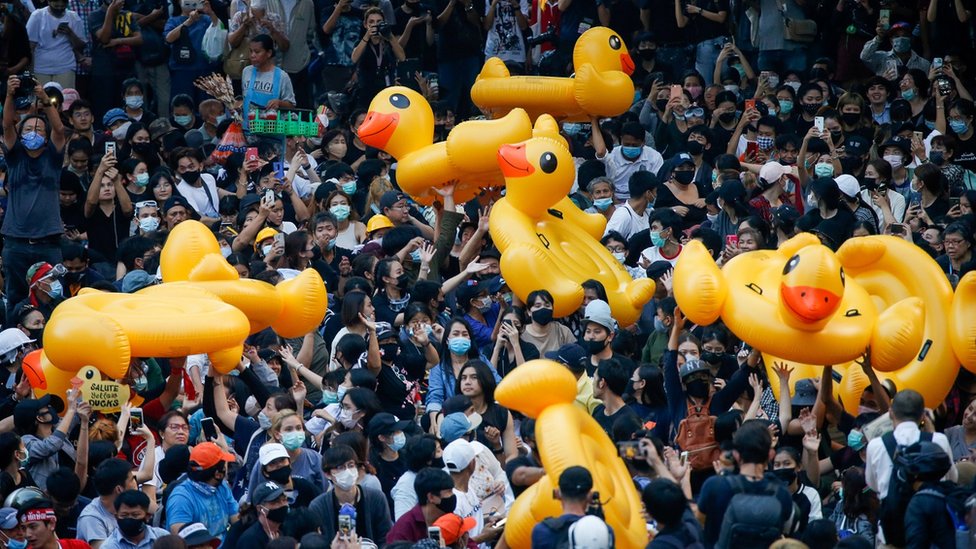 In any event 40 individuals were harmed as nonconformists heaved smoke bombs and sacks of paint at police, who fought back with water gun and nerve gas arrangement.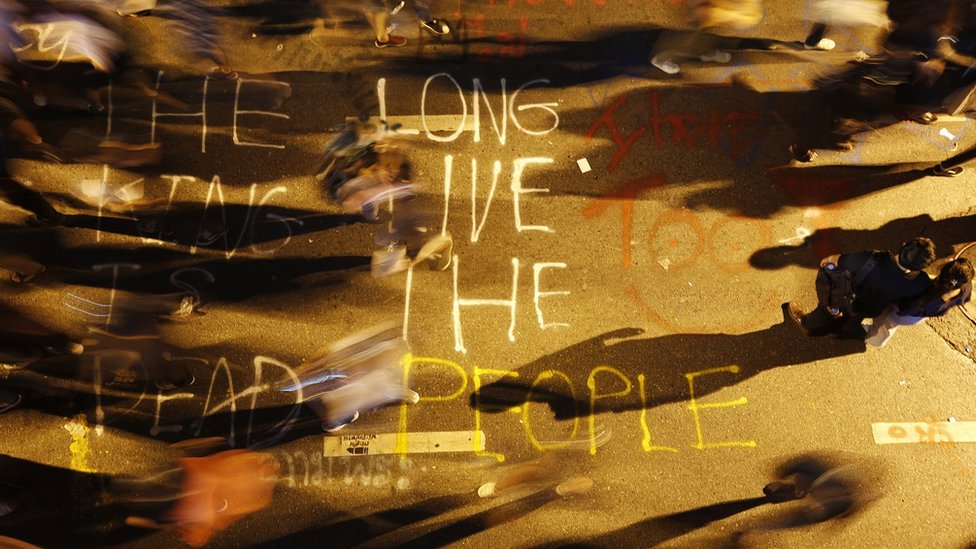 Dissenters had been endeavoring to arrive at the nation's parliament where legislators were discussing potential changes to the constitution, including a dubious proposition by common gathering the Internet Dialog on Law Reform (iLaw) which numerous nonconformists upheld.
Their proposition required a more straightforward and majority rule government, and changes that would guarantee just a chosen MP could become executive. Thailand as of now has a framework where its parliament can select a non-chose individual as PM.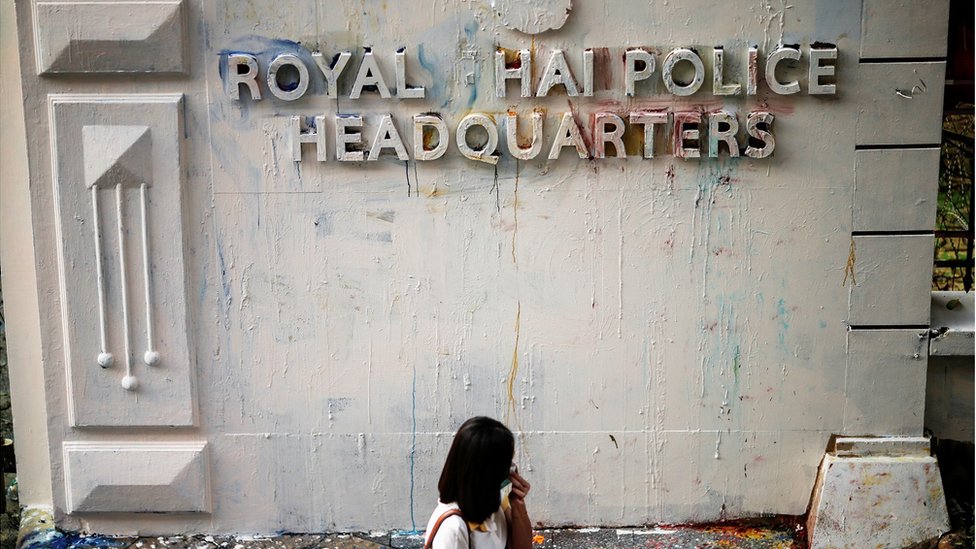 Why Thai dissenters are eager to overstep the law
Handfuls harmed as savage fights rock Bangkok
'My dad is blinded by adoration for the government'
On Wednesday night, that proposition was dismissed, provoking recharged fights.
"We came here exclusively on account of our resentment," one of the dissent chiefs, Panusaya "Rung" Sithijirawattanakul, told news office Reuters.
A priest wearing a gas covers streaks the three vocalist salute stroll among favorable to popular government nonconformists
Dissidents tossed glass bottles over the dividers of the police central command, which was blockaded with solid squares and razor wire.
Others splashed enemy of illustrious trademarks on dividers, and destroyed a platform which bore an image of Thailand's Queen Mother Sirikit, however her representation was left immaculate.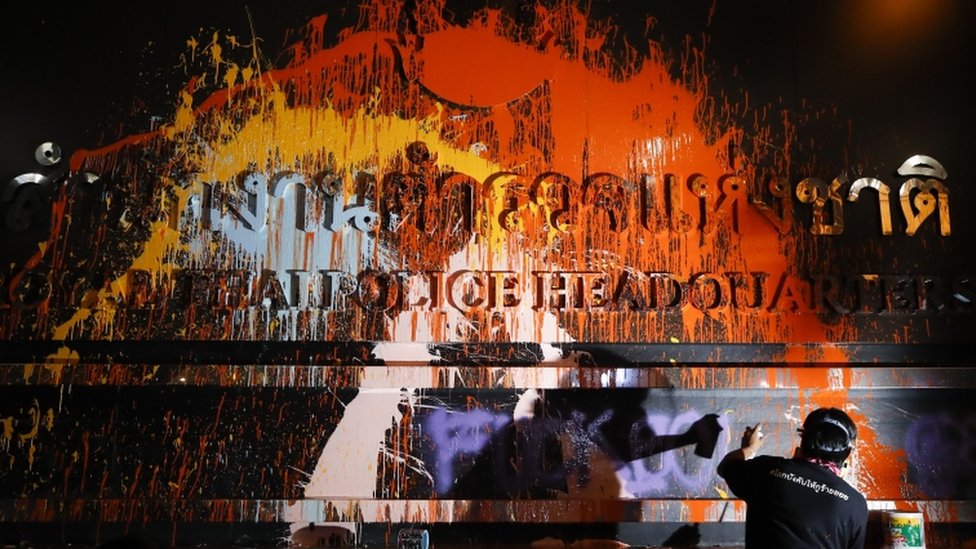 An individual shower paints a platform, above which stands a portrayal of Queen Mother Sirikit
furthermore, were utilized as shields against water gun.
Supportive of popular government demonstrators move inflatable elastic ducks during a meeting in Bangkok
By Thursday morning, the police central command had been painted white, leaving not many hints of the earlier night's showing.
In any case, the nonconformists have just promised to return, with another convention planned for one week from now.