From an arrangement that finished political gridlock at Stormont to managing a worldwide pandemic, 2020 has been a bustling year for NI legislative issues.
Here is my alphabetic overview of the most recent a year in legislative issues.
An is for Amazon
Is there anything the organization can't convey?
In November it appeared to be determined to conveying a United Ireland – to the incredible entertainment of many.
Amazon apologized in the wake of unearthing a political discussion on Twitter on the status of Northern Ireland inside the United Kingdom.
The most Irish US president since (fill in your own exceptional top choice here) appropriately dispatched Donald Trump.
Loads of government officials north and south of the fringe focused on their hands merriment – except if they were called Sammy Wilson, Ian Paisley, or Paul Girvan who were shot with a Trump banner external Westminster before the political race.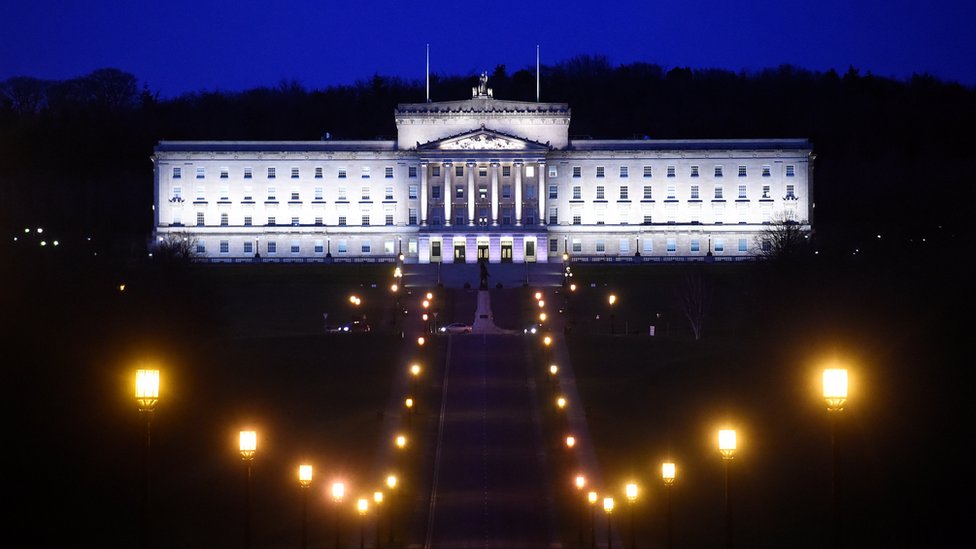 The duly elected president had just set out a marker undermining there would be no US economic alliance with the UK if the Anglo-Irish Agreement turned into "a setback of Brexit".
A word the greater part of hadn't knew about toward the beginning of the year came to rule everything and everybody, crushing lives and halting life as we was already aware it.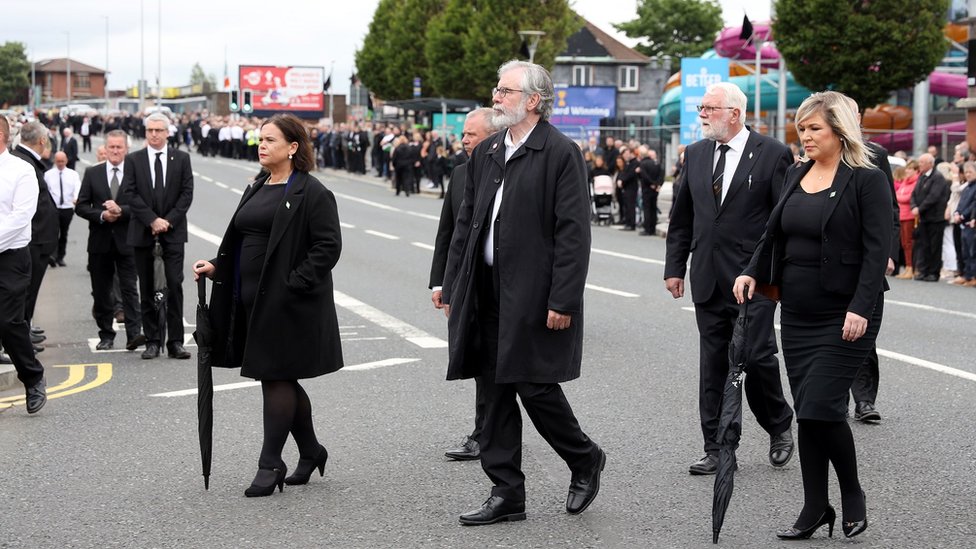 Governmental issues, wellbeing, business, friendliness, sport, human expressions – nothing got away.
Another vocabulary showed up for the time being: lockdown, social-separating, contact-following, isolate, self-confine, foaming – and, obviously, the immeasurably significant "R" number and now, fortunately, an immunization.
D is for Droning
The issue with Twitter is that it permits you to verbally process when once in a while those musings would be better minded one's own business.
It was during a spending banter – telling in itself – that Sinn Féin MLA Carál Ní Chuilín took to Twitter to whine that Ulster Unionist Roy Beggs had been "talking constant".
"I can disclose to I'm not by any means the only MLA who akins his rambling voice to fingernails following down a chalkboard," she composed, in a consequently erased tweet.
E is for Executive
New Decade New Approach ought to have been the account of the year.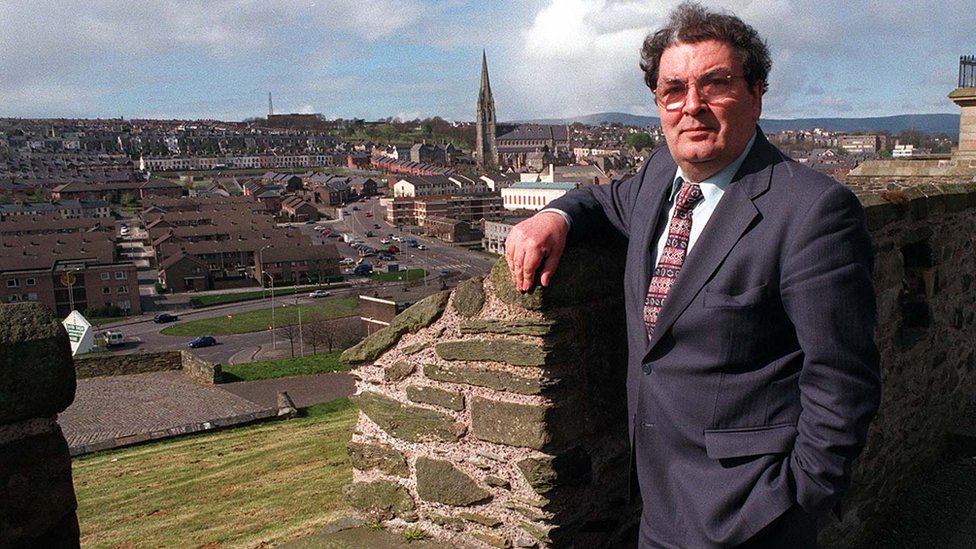 All things considered, because of Covid (see C), it must be substance with a supporting job, or not as the case some of the time seemed to be.
The arrangement saw devolution reestablished in the wake of three difficult years.
Stormont's Parliament Buildings
In those days the numerous conspicuous difficulties did exclude a pandemic however soon New Approach was surpassed by the "new ordinary".
In any case, how might we host adapted without a five-get-together required alliance to wind itself into distortions over lockdown, limitations, individual defensive gear (PPE) and the odd burial service? Disputable issue.
No one said it would be simple however it didn't need to be so troublesome on occasion (see N for Numbskulls).
F is for Funeral
The memorial service of veteran conservative Bobby Story broke the generally delicate leader solidarity in the battle against Covid.
A few Sinn Féin pioneers stood blamed for penetrating the guidelines they had helped draw up.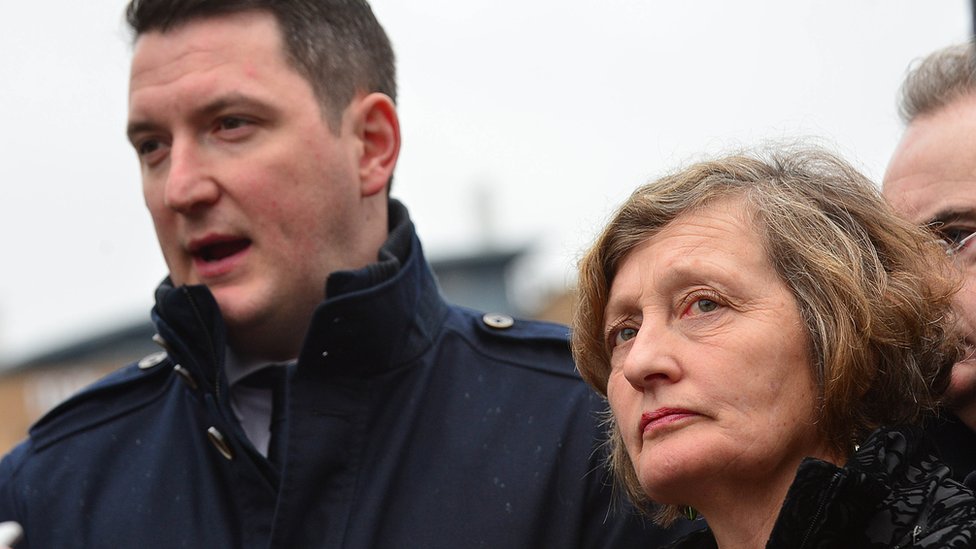 Sinn Féin's chief and delegate pioneer joined in, alongside previous pioneer Gerry Adams (focus)
It lead to First Minister Arlene Foster pulling out from the every day Stormont press briefings over the late spring until Michelle O'Neill recognized the general wellbeing message had been "subverted".
G is for GolfGate
It was lockdown in the Republic of Ireland yet a lot of individuals including government officials, the odd EU magistrate, a top adjudicator and a media symbol thought it was a smart thought to join 80 others at a Dáil parliamentary golf society supper in most profound Connemara.
The drop out was political savagery, costing the positions of the horticulture serve, EU Trade Commissioner Phil Hogan, and requires the adjudicator to venture down.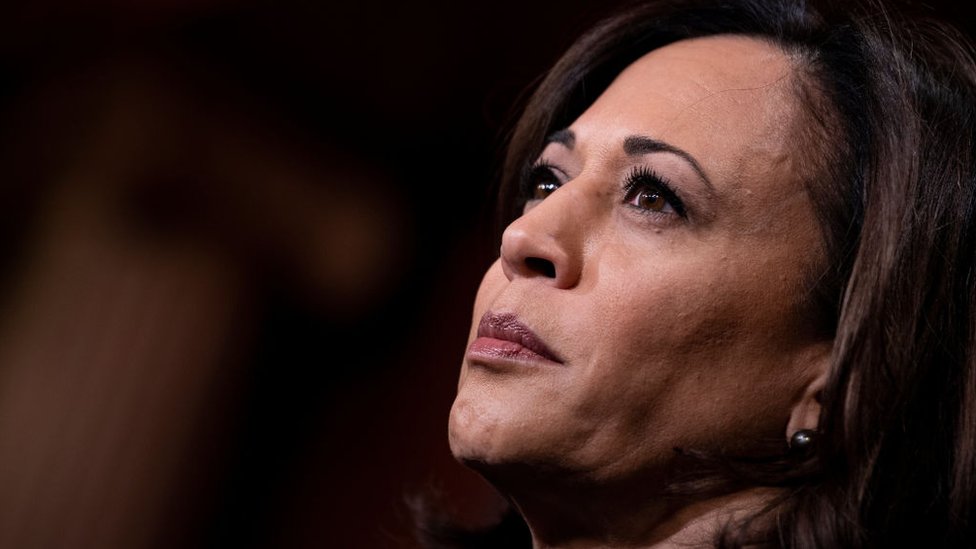 H is for Hume
Nobel Peace prize victor, establishing individual from the SDLP and perhaps the main parts in the harmony cycle, John Hume kicked the bucket at 83 years old.
John Hume, imagined on the dividers of his home city Derry
Unintentionally another major SDLP figure Seamus Mallon died in January.
From numerous points of view, they were chalk and cheddar, contrasting about numerous things, especially the Hume-Adams talks.
In any case, together – and separated – their commitment to legislative issues in Northern Ireland is incalcuable.
As an odd side note, Hollywood entertainer Sharon Stone turned up in Belfast City Hall to sign Mr Mallon's book of sympathy.
I is for Inquiry
The public authority by and by precluded a public investigation into the homicide of specialist Pat Finucane in Belfast 31 years prior.
His widow Geraldine called it "another additional affront" yet unionists invited it.
Geraldine Finucane leaving a prior court hearing with her child John who is currently a MP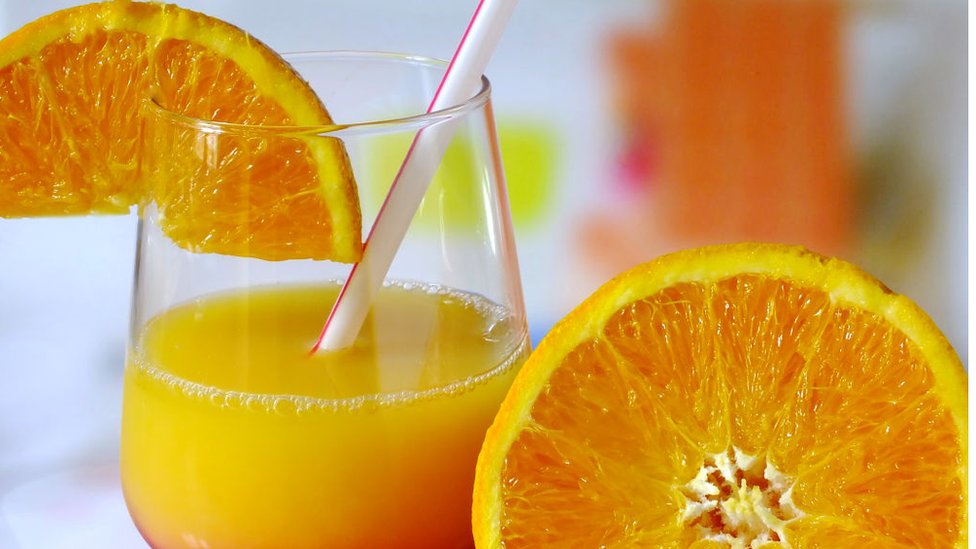 In March, NI Secretary Brandon Lewis (see L) declared new recommendations which would see by far most of very nearly 2,000 unsolved homicide cases shut forever with new enactment forestalling them truly being returned. It was viewed as a method of shielding Army veterans from future indictments.
J is for Jocular
No year is finished without an email blooper.
Step forward the consistently newsworthy Ian Paisley who rather than simply reacting to an individual from the public who had messaged MPs about contact following answered to many his parliamentary associates saying, "Mate, I wouldn't let any administration, in particular the NI Executive, track and follow my developments."
He later said the remarks were "jovial", adding "Expectation you saw the clever side of that. Ian."
Not every person did.
K is for Kilclooney
Master Kilclooney is no more bizarre to Twitter inconvenience.
Yet, this time it circumvented the world after he alluded to US VP choose Kamala Harris as "the Indian".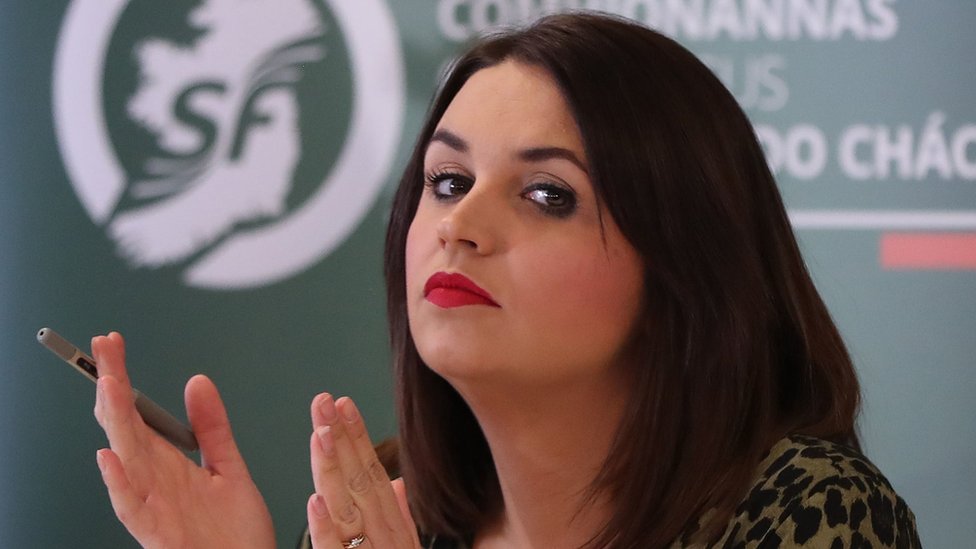 Kamala Harris
The Speaker of the House of Lords lead the judgment advising him to "withdraw and apologize". He consented to pull out the comment.
For quite a long time the new NI Secretary Brandon Lewis gave each impression of being the sort of clergyman who, in the event that he saw a short clip coming, would cross to the opposite roadside.
Yet, at that point he proceeded to tell a stunned House of Commons that the public authority's Internal Market Bill would "overstep global law".
It had just been vigorously condemned by the EU, numerous individuals from Mr Lewis' own gathering and, in the US, by the Democrats (see B for Biden) .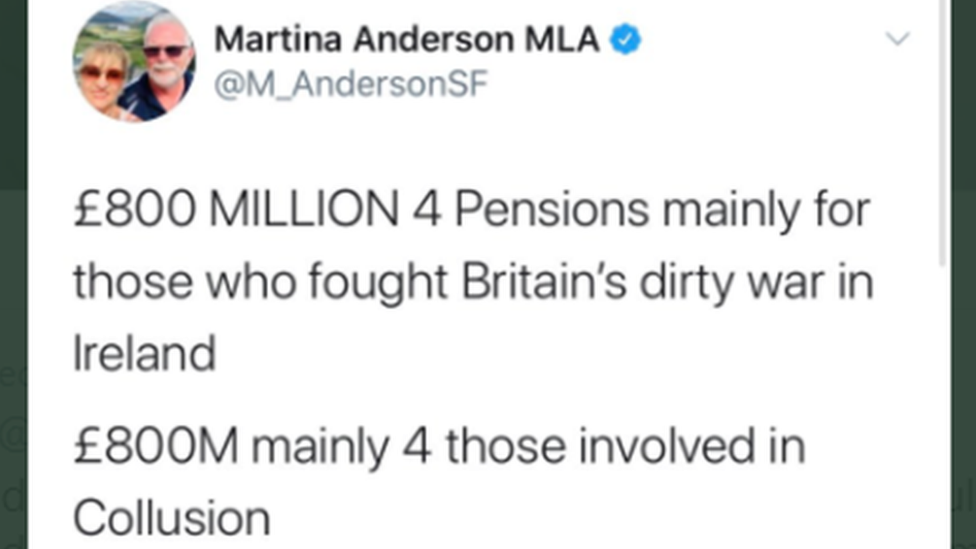 His affirmation didn't actually pour oil on grieved Irish Sea waters.
In December, the questionable provisos in the bill were removed after the UK Government and the EU agreed on the Brexit separate from bargain.
M is for Maginnis
Another previous Ulster Unionist peer in large difficulty was Lord Maginnis who was suspended from the House of Lords for in any event year and a half over cases of tormenting and provocation and utilizing "homophobic and hostile language".
He conceded turning out to be "cross" when requested his security pass in Westminster clarifying he was in torment in light of joint pain.
SNP MP Hannah Bardell told the House of Commons it was "one of the most pessimistic scenarios of maltreatment of safety faculty" she had seen.
At that point, The Huffington Post site cited Lord Maginnis as saying accordingly: "Queers like Ms Bardell don't especially disturb me."
She later said she had gotten passing dangers subsequent to offering the expression.
Ruler Maginnis was requested to take "conduct preparing" yet said he would decline to do as such.
N is for Numbskulls
Dissatisfaction at how the leader manages the pandemic – and specifically the blended informing – has developed.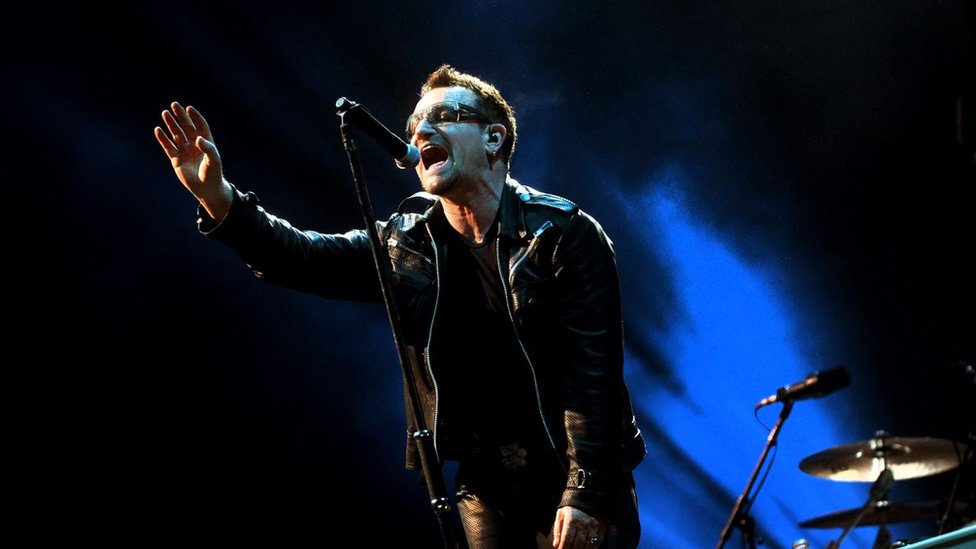 Hotelier Bill Wolsey marked them "an alliance government run by idiots". It stuck.
O is for Orange
Squeezed orange prospects have shot up in the midst of wellbeing concerns and interest for nutrient C.
The Multiple Sclerosis Society apologized after a tweet approaching individuals to "turn the roads of Belfast orange" attracted correlations with Orange Order marches.
They requested that individuals don orange, the cause's image tone, in a tweet that was quickly eliminated.
P is for Poots
DUP Agriculture Minister Edwin Poots broke cover to state he had "grave reservations" over lockdown limitations that he helped pass only a couple days sooner.
However, it was what he said in an UTV meet that truly caused a tempest.
He asserted that the distinction in transmission among patriot and unionist territories was "around six to one" on account of the model set at Bobby Story's memorial service.
Mr Poots was blamed for making Covid-19 partisan.
He later said that he has not "whenever" ascribed the spread of Covid-19 to strict affiliations.
In December, he turned into the principal leader clergyman to test positive for the infection.
Q is for Quit
Sinn Féin lost one MLA, one previous MP and two gathering authorities over the inability to return, as expected, £10,000 installments wrongly got from a Stormont crisis Covid reserve.
Elisha McCallion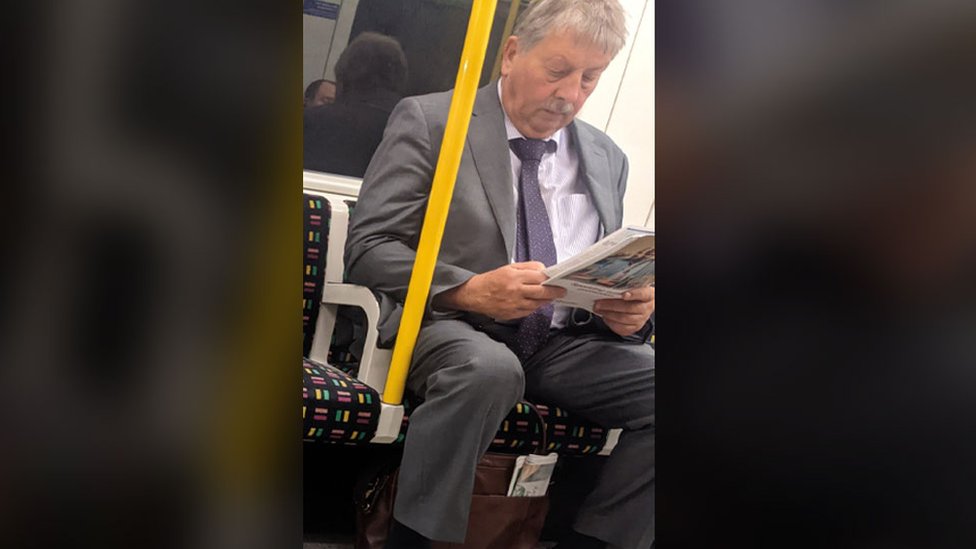 It was exceptionally humiliating for the gathering when so many are battling from the monetary demolition brought about by this emergency.
R is for Rebels
The Executive Committee Functions Bill was probably not going to set columnists' hearts dashing – until, that is, a previous DUP unique consultant cautioned it upset protections haggled in the St Andrews Agreement to stop pastors taking choices without reference.
It actually passed however an uncommon 11 DUP MLAs revolted by going without on the vote subsequently turning the spotlight indeed on how solid was Arlene Foster's situation as gathering pioneer.
Who hasn't done a touch of web based shopping during an exhausting gathering?
DUP MLA Alex Easton would most likely have away with the rashness during the gathering wellbeing council had some bird looked at spectator not spotted him.
He later apologized and sent the a photo of his shoes with an opening in the sole calling attention to the shops were shut as a result of lockdown.
T is for Troubles Pension
Sorry is by all accounts the hardest word yet Sinn Féin MLA Martina Anderson pretty much shades it this year after she tweeted that the Troubles benefits was primarily for the individuals who partook in "England's grimy battle in Ireland" and would generally go to "those associated with agreement".
Tweet from Martina An