Microsoft Windows 10 is available at July 29, 2015, and it provide Windows 7 and Windows 8.1 users with free chance to upgrade to the new version. It is no doubt that Windows 10 have taken lots of new features to their users, and you must have learned something about it, but there is still something you may wish to know before upgrading to Windows 10 by yourself. Thus, in this page, we have collected and picked up the most frequently asked questions about Microsoft Windows 10 for your reference. So that you can make everything well before starting the upgrading process.
Can't Miss: Reasons to Upgrade or Not Upgrade to Windows 10
5 Things You Have to Know before Upgrading to Windows 10
Point 1. Features of the new-released Windows 10 you can't miss
Before upgrading to a new operating system, it is really necessary to learn the features of the system, and decide whether is useful or attractive for you according to your own needs. So what is the charming features of the new Windows 10? Below is a list for your reference:
– A new designed start menu will be provided in the updating, which will show users a list of most-used apps, resizable live titles, and so on;
– Digital assistant, Cortana will be availble on the PC and tablet after upgrading;
– If you're using more than a single Windows device, then updating the PC to the Windows 10 allows you to download and enjoy apps across these different devices;

Read more details about Windows 10 fetures here>>
Point 2. Who will get free Windows 10?
You may have known that the Windows 10 can be upgraded for free on your PC if it is running on a real version of Windows 7 or Windows 8.1. But you may don't know that this upgrade is only available for free at the first year from its released date of July 29, 2015. What's more, you have to check your PC's processor and be sure it is compatible with the new system. For example, your computer should have a minimum processor capacity of 1GHz or even more, 1 GB of RAM, 16 GB hard disk spaces for 32-bit machines. However, you will need 2 GB of RAM, 20 GB hard disk spaces for 64-bit machines and meet other Microsoft system requirements and specifications to run this upgraded version.
For more details about who will get free Windows 10, you can go to here – Can we get Microsoft Windows 10 for free?
Point 3. Backup & Restore Data on Your PC
Theoretically, no data will be lost during the whole upgrading process, but it is also no one can guarantee that accident will never be happened. So in order to make your important files safe, you're strongly recommended to backup these crucial files, photos or media to other security places like external hard drive, USB flash drive, etc. And after the updating, you can restore these files from other disk to your computer as you like. If you forget to do it, you still can use  Data Recovery software to recover the lost files after the upgrading at the first time.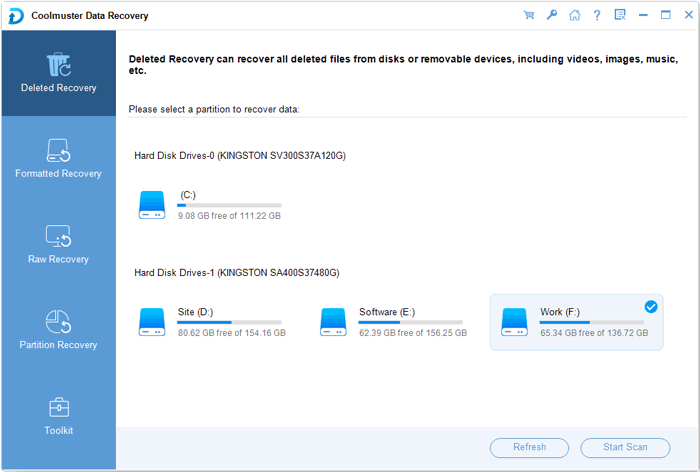 Source: Cool Muster