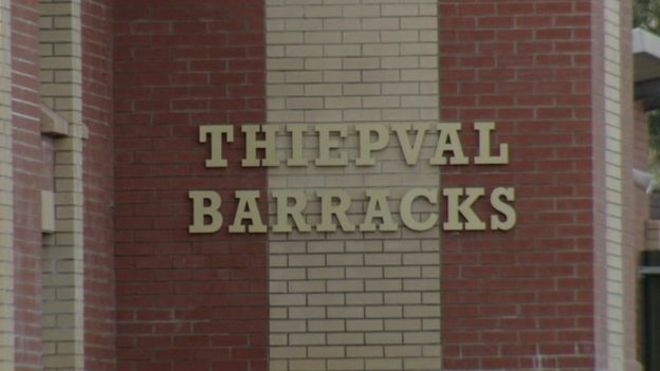 Police have captured a 22-year-elderly person on doubt of intolerable substantial damage and ownership of a hostile weapon following an episode at the Army's Northern Ireland base camp.
The occurrence, including two officers, occurred at Thiepval Barracks in Lisburn, County Antrim, on Sunday.
The military enclosure on the Magheralave Road is the home of the 38th (Irish) Brigade.
The PSNI said a man in his 20s got medical clinic treatment for wounds to his arm.
An Army representative stated: "We know about an episode between two fighters inside Thiepval Barracks.
"It is wrong to remark further at this stage".