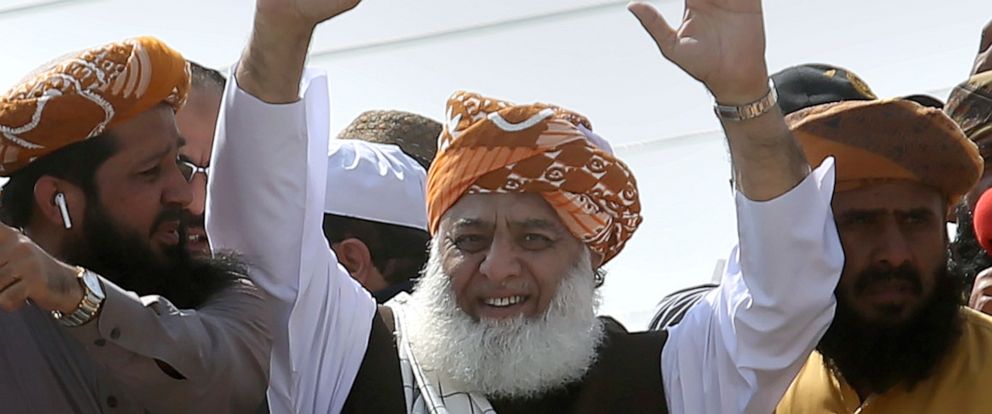 KARACHI – Supporters of torch minister Maulana Fazlur Rehman have set out for Pakistan's capital, Islamabad, to hold an enemy of government walk.
The pioneer of the ultra-strict ideological group Jamiat Ulema-e-Islam (JUI) told supporters on October 27 as they set out that the "ill-conceived" administration of Prime Minister Imran Kahn should have been evacuated.
He included that the activity was additionally a demonstration of help for Indian-directed Kashmir, which the two nations guarantee as their own.
JUI claims that Khan's administration came to control in a deceitful way and ought to in this way be abrogated.
Government authorities have called the charge unjustifiable.
Some different gatherings said they sponsored the dissent, including the principle resistance Pakistan Muslim League of previous Prime Minister Nawaz Sharif and the Pakistan Peoples' Party of previous President Asif Zaradri.
Muslim-larger part Pakistan and Hindu-drove India have battled three wars since picking up freedom from Britain in 1947, two of which were over control of Kashmir.