A 90-year-elderly person was astounded to detect her adolescent face on a stamp observing Victory in Europe (VE) day.
The Royal Mail has created a lot of stamps to check the 75th commemoration of the finish of World War Two, in light of document photos.
One highlights a 14-year-old Bette Williamson, who currently lives in Milton Keynes, however was celebrating in London on 8 May, 1945.
"[It's] astonishing, I never thought I'd see my face on a stamp," she said.
Eight of the 12 new stamps portray scenes of festivity when updates on the contention's end was reported.
Presently held by the Imperial War Museum, they were initially high contrast, however have now been enlivened in shading.
'Electric' climate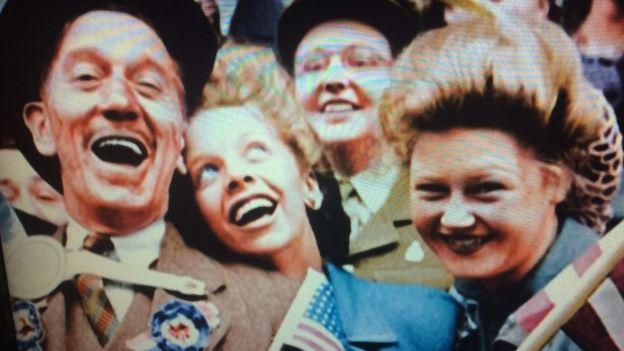 Mrs Williamson said she was going to work at the Eagle pencil production line in Tottenham with her sister Joan, when their companion, Dolly Marriage disclosed to them the war was finished and they had the vacation day, so they made a beeline for the West End.
"The environment was electric you kissed and embraced everybody, it was awesome," she told.
"We were strolling close to the Windmill Theater by Shaftesbury Avenue and saw a man with a streetcar heap of banners and rosettes, we hadn't seen red, white and blue in so long.
"A picture taker showed up and said everybody get in and grin, and he snapped the picture.
"Someone came into work the following day and said you're in the Picture Post… also, that was the first occasion when I saw it."
The stamp is subtitled Jubilant Public, 1945. Mrs Williamson is behind the US banner, her sister is behind the UK banner, and Dolly has her head on the man's shoulder.
"My child called me and he said your photograph will be a stamp and I said 'I don't accept a word you're stating', yet it's actual," Mrs Williamson said.
"I can't trust it's occurred."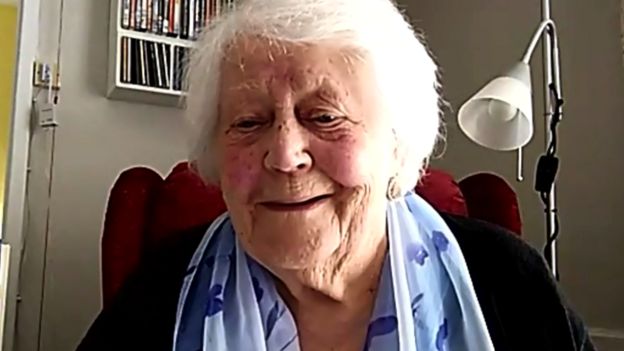 She included that VE Day and the war "ought to never be overlooked" and it is "a disgrace we can't praise this year", alluding to the corona virus lockdown limitations.
"We're in a comparative war soul now, everybody meeting up to help each other and it's dazzling to see," she said.