Four new cutting edge short-ocean payload vessels being worked at the WuHu Shipyard in China will include LNG drive and capacity frameworks gave by the innovation bunch Wärtsilä.
The boats have been requested by Wijnne and Barends Chartering situated in the Netherlands, a member of the Dutch Spliethoff Group. The request with Wärtsilä was put in December 2019.
The boats will be among the first-ever of their sort to be controlled by LNG fuel. As a result of room limitations on short-ocean payload ships, as indicated by Wärtsilä.
Wärtsilä built up a tweaked arrangement in close participation with the maritime planner and the proprietors that permits the Wärtsilä LNGPac stockpiling and supply framework to be introduced underneath deck without trading off the payload hold space.
The four boats will each have a Wärtsilä 34DF double fuel fundamental motor, a Wärtsilä gearbox, a Wärtsilä controlled pitch propeller (CPP) with HP spout, and a Wärtsilä LNGPac framework. The hardware will be conveyed to the yard during Q4 2020, and the main vessel is relied upon to be conveyed during harvest time 2021.
Moreover, the drive effectiveness will be upgraded because of Wärtsilä's Opti Design capacities that tailors the propeller and HP spout to explicitly line up with the vessel's body. These coordinated advances will be upheld by means of Wärtsilä's Data Collection Unit (WDCU) with iCloud based administrations and remote observing to upgrade operability, mileage, and intermittent upkeep.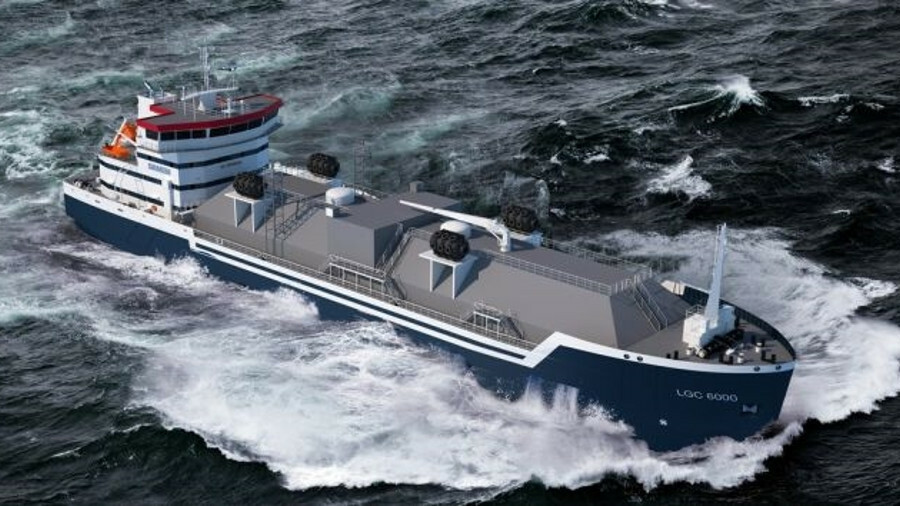 The 5800 DWT Lo-Lo (lift-on, lift-off) vessels will work in the Baltic and North Seas and will be Finnish/Swedish Ice Class 1A grouped. Six recently requested vessels for Wijnne and Barends, which are as of now under development, are additionally being fitted with Wärtsilä principle motors and CPP propellers.