A World War One bomb found under a street connect has been exploded in a controlled blast, police have said.
The 1ft (0.3m) long gadget was found by an individual from the general population on the A1101 at Tydd Gote at about 10:00 BST on Sunday, Cambridgeshire Police said.
Officials went to the scene and called the military's Explosive Ordinance Disposal group.
The bomb was moved to a field and two controlled blasts were completed to make it safe.
The A1101 was shut for a brief timeframe while the gadget was moved.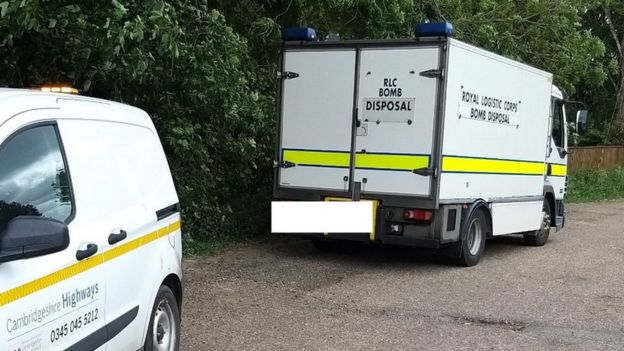 The power stated: "The individual made the best choice, yet in the event that you discover anything like this later on, don't contact, get or expel the thing and contact the police."